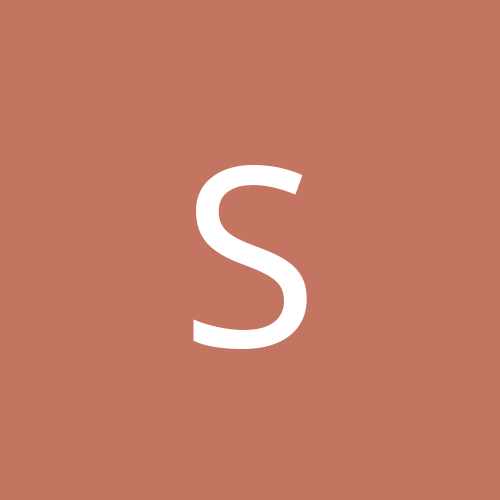 Content Count

12,065

Joined

Last visited

Days Won

95
Everything posted by Soul Bro
You just got me excited for the series... and you just got Mauro riled up!

Not sure you watched the game but Huerter exploited his matchup with Seth all game. That was the biggest x-factor in how Atlanta won, imho. But I agree that we need dude's who can actually shoot.

That last sentence is the difference. Fultz will make 16.5mm this coming year, while Simmons will make 33mm. Fultz has only two years guaranteed, while Simmons has an escalating four years guaranteed. Simmons is a huge commitment that will either sink or propel a team.

Sad but agree with you here. Ironically, we got Fultz from what team?

Philly fans looking so deflated. Lol. Edit: Now they are throwing debris onto the floor. Classless.

"He [Mitchell] forged an unbreakable bond with Baylor graduate assistants Rem Bakamus and Matt Gray, who Mitchell regularly credits for his development. Eventually branded the "4 a.m. crew," he and Teague would arrive at the gym well before the sun rose, getting in an early workout, then practicing, then coming back at night to make 300 3-pointers and work on the passes that they struggled with on the film from practice that day. Mitchell lived in an apartment right across from the gym with the intent of having easy access to around-the-clock development... Will he end up as some type of mini-Donovan Mitchell and a perennial All-Star? Will he have a career closer to that of Kyle Lowry, or make an impact as a smaller Holiday? Can he be Walker on the offensive end of the floor? Time will tell, but if they don't know already, NBA scouts will soon find out that Mitchell is the draft's most NBA-ready prospect, a starter from day one with future All-Star potential, and someone they'd be wise to bet on even if he defies conventional scouting logic." https://www.espn.com/nba/insider/story/_/id/31639637/nba-draft-2021-why-davion-mitchell-draft-most-nba-ready-prospect This is such a good article on Mitchell. Schmitz says Mitchell is one of the most respected prospects he's ever evaluated.

I like the due diligence our team is doing with all of these assistants. Seems wise and fitting for the current moment.

There are so many coaching jobs open with current all-stars on the roster: Dallas, Boston, Portland, New Orleans, and Washington. The landscape of the NBA is going to greatly shift this summer.

Stein is now reporting that Carlisle might end up in Milwaukee if they're eliminated. Wow.

And he's awful running plays and setting picks as a big.

With the lotto being Tuesday, our next coach will almost certainly be hired after that date.

No, I was referencing Kidd and Unseld. Has it been reported that Hammon is actually interviewing? I think I'll be fine with any coach we hire as long they're not rigid and unimaginative.

Lol... The two candidates who we know are interviewing don't seem to be sparking excitement in the fan base.

It'd be interesting to see what he could do developing our point guards. He's not a top tier guy for me but I wouldn't be upset.

I'd love for Utah or Phoenix to win it all

Absolutely... and the Bucks defense frustrated the heck out of Durant today. The Nets will need Irving or Harden on the court with Durant to win the series.

Kudos to the Bucks. Moving Giannis more into the paint and spreading everyone out has completely changed their offense.

"Over the past 20 years, only one draft class has produced four All-Stars in the top five picks. And while the 2021 draft isn't expected to be led by four future Hall of Famers, like 2003 with LeBron James, Carmelo Anthony, Chris Bosh and Dwyane Wade, there's a sense within NBA circles that the top of this year's crop could end up being as strong as any we've seen in the past two decades. "That top five is potentially as stout as any of the other drafts [since 2000]," one high-ranking NBA executive said. "There are years where the No. 1 pick would never be the No. 1 pick ever again. Some drafts lack that No. 1 pick. This one's legit. I'm a big fan. There's legit star power [in the top 5]." https://www.espn.com/nba/insider/story/_/id/31605394/nba-draft-2021-cade-cunningham-jalen-green-rest-top-five-historically-great An incredible article by Schmitz about the top five. I REALLY want a top four pick.

Gutsy win by the Bucks. Let's see what happens next.

Keep the articles coming! As to this article, as you and I have touched on numerous times, sign me up for Wagner with the Detroit pick.

Maybe they don't represent their original teams, but Kerr and Nash are doing great as former great players now coaching teams.

For me it's two-fold: First, it would demonstrate a creative mindset, which this organization has often failed to embrace. Second, it would generate respect from players, both current and past, which again the organization has failed to understand. Is he the BEST option? Probably not. But I'm hoping we go with a more innovative coach versus someone who's bounced around. I especially think it's important to shift to a more guard/wing friendly offense.

Wow... Giannis is a seriously flawed half court player. You can sag off him below the free throw line and he becomes worthless. And Kris is not a go-to wing, either. Milwaukee is in trouble, and I don't just mean in these playoffs.