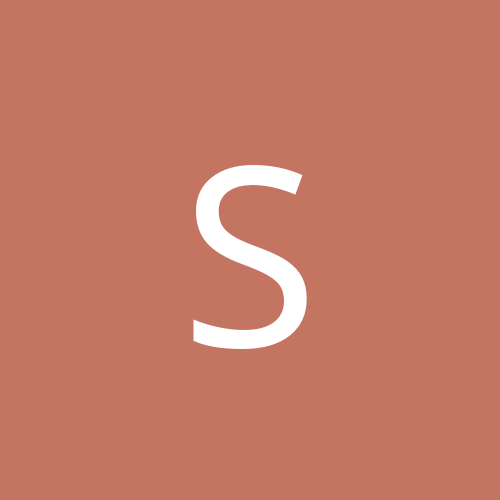 Content Count

11,568

Joined

Last visited

Days Won

77
Everything posted by Soul Bro
It is almost time! Post your 2020 off-season plans here!

Let's go! Post your 2020 Magic playoff comments here!

I'd love Donte in Orlando

Honestly, I'm not sure they've found their perfect center solution. They nearly lost to Toronto and are struggling against Miami. And it's really uncertain how they'd fair against Davis or Jokic if they did make the Finals. Vooch is a really solid player and would give Boston or another playoff team a lot of versatility. I actually think we keep him because our offense is so bad and Bamba has looked so inconsistent, but I also wouldn't mind trading him for a legit wing or prospect.

First, our team needs to establish a plan and culture and then move forward. Then our team needs to be willing to trade or let some of our high usage vets go in order to find the Nunns, VanVleets, Richardsons and Herros of the world. To me that would mean saying goodbye to people like DJ, Fournier, etc. The hard part in Orlando is we don't have an alpha dog in the locker room who knows what it takes to win. To set the culture. It may be small but there's a reason Haslem is still on the bench. A lot of work to do in Orlando to take that next step.

I need to disagree here. Miami has been crushing it in recent years in their scouting and development. Nunn, Herro, Robinson and Bam have all far outplayed their projections. Is that luck? I don't think so. There's a clear pattern and program in place in Miami that is better than what we have in Orlando. I'm still hopeful for the WeltHam regime but that's based on their history not their production thus far in Orlando.

https://www.espn.com/nba/story/_/page/zachlowe29895684/nba-playoffs-how-miami-heat-made-incredible-turnaround Great article about Miami. Our team needs such a culture shift. Additionally, we've got to get much better at finding diamonds in the lottery and later.

Curious if we'd do a s-n-t for VanVleet like Indiana did for Brogdon. He can play the 1 or 2 and carries the culture we are trying to implement.

That block on Tatum was ....

While I don't want dirty players, I'm all for tone setters. The Magic are desperate for someone like Smart.

I'd take a top pick for AG. I'd also take Culver and a mid-round first for AG.

The Bucks got blown out by the Heat. The makeup of the Bucks reminds me of Lebron's first team in Cleveland. You take Giannis out of the mix and they become a weird assortment of players. Given what we've seen over the last two seasons, I don't think Giannis will win a championship in Milwaukee. He probably needs to move on.

Crazy, right? Wow. Next season is going to be quite exciting.

If we keep Vooch, there's no way we're going for a hard reset. My gut says we try and trade Gordon and Fournier (if he opts in).

The Heat and Celtics are really interesting teams. One is so gritty; the other has such upside.

"Fournier is almost 28, so he probably is what he is -- a fifth starter or sixth man on a real postseason threat. That's fine. He's good! He just never made the expected developmental leap." This is spot on by Lowe.

Realistically, I'm not sure GS would take AG or Vooch for their #2 (and expirings of some sort). I'd personally trade either of them for that deal. Now if GS wants to get off the Wiggins contract, they'll have to do a lot better than just #2.

Afernee1 (Hardawayistheman), you can't go and register another email and username to access the site. Thanks for your understanding.

Interesting read on ESPN+ about the Magic moving forward. This tidbit is very significant. According to Bobby Marks, if we extend Isaac before he hits RFA, his knee will not be insured with his new contract.

Afernee1, that's three strikes... in less than a week... the latest being inappropriate language and name calling. Consequently, you will no longer be able to post here. All the best.

"As Markelle Fultz turns a corner in Orlando, Brett Brown's firing by Philadelphia 76ers feels especially cruel." https://www.cbssports.com/nba/news/as-markelle-fultz-turns-a-corner-in-orlando-brett-browns-firing-by-philadelphia-76ers-feels-especially-cruel/ Geez. At least Philly is not bitter. There roster moves over the last two years have been awful, and that's on them. In terms of Fultz, I'm glad we've seen flashes of his potential as a 22 year old, and I'm hopeful he can still develop into a really good point guard.