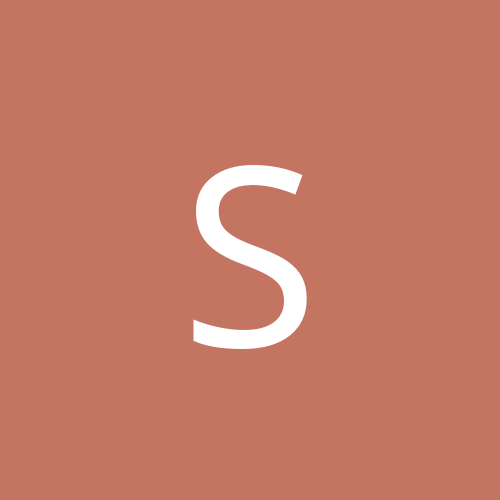 Content Count

12,426

Joined

Last visited

Days Won

113
Everything posted by Soul Bro
Given how physical these playoffs have been, I can't imagine drafting someone who isn't physical in their attitude and play. It just won't translate to winning basketball.

In his latest mock draft released today, O'Connor of The Ringer said he'd consider your guy in the first overall pick discussion.

Philly gambled multiple times now and lost. First, they could have re-signed Butler; they chose to sign Harris instead. Then they had the whole Simmons fiasco and gambled on Harden, and now they've lost in the playoffs again. What's crazy is they next need to re-sign Harden to a mega deal. Would you want to be the GM signing that dude to a mega deal at his age and with his lack of winning pedigree? I wouldn't. No way, no how. Yet they've made their bed. I seriously doubt they ever win a championship with Harden and Embiid as their star duo.

Now the national media is (finally) calling out Harden. Wow. "Is he the leader you want?" Seth Greenberg: "I say no." Amare: "I say no as well." Additionally, even Embiid seemed to be calling him out. The bottom line: Teams wins championships. Even if you are a star, it has to be all about your team.

I love seeing a guy like Butler beat a guy like Harden. Give me the heart and hustle guy all day.

Can he be waived at any time or does he have to be before he suits up again?

Rumors are surfacing that the Jazz may be open to trading some of their complementary pieces like O'Neale. If that's true, we'd be wise to jump all over that. O'Neale is the exact type of versatile vet we need as a big 3 and D guy. Read this: "O'Neale's utility on the defensive side of the ball is not only by far the best on the team - his adaptability on that end of the floor rates him as one of the most versatile defenders in the league today. Per crafted nba, his "versatility" rating is 76 (0-100 scale), comparable with players like Robert Covington (71), Draymond Green (75), and Mikal Bridges (77). It's one thing to be tasked with guarding four different positions regularly. It's another thing to grab that assignment and spike it into the ground like Gronk at the Super Bowl." https://www.slcdunk.com/platform/amp/2021/2/24/22293105/royce-oneale-ultimate-3-and-d-glue-guy-all-defensive-team-all-nba-utah-jazz From what I understand, O'Neale has two more years left on his deal at under 10k/year. I'd give up some package around Cole, Chuma or one of our high second rounders.

Good stuff. Soul's latest board with some major changes from my last board: 1. Smith 2. Sharpe 3. Murray 4. Banchero 5. Ivey 6. Holmgren The bottom line: I want guys with two-way upside who can shoot. I think the top three provide that, while I'm not sure about Paulo's defense or Jaden's shot. Chet's body and fit in the modern NBA continue to concern me, though I could absolutely see WeltHam picking him. Either by trading up in the late first or using a high second, I'd love Braun or Moore.

Let's get this party started! If someone feels led to make individual game threads, fantastic. In the meantime, I'm going to make and pin this thread for game interactions. Go Magic!

"So Donovan, Jeff here from Orlando. Do you like weird dragon mascots, roller coasters, sunshine, and no state income tax? Asking for a friend."

Whelp… The injury bug with our young guns continues. Can we just add players who are 1) Athletic and good-sized to be two-way players, 2) Can actually shoot, and 3) Not injury prone (or have a style/body prone to injury)? Is this asking too much?

I tend to agree. Thus, the Lewis comp for me, though I think he's a better athlete.

If we like Sharpe, my answer is, "Absolutely." Suggs proved very little this year, and we need to go BPA, regardless of position. (And this is coming from a guy who loved Suggs coming out). We have a long way to go in our rebuild… especially on offense.

Ditto this same thought process for Mitchell.

Depending on a team's makeup, I don't think one can discount how a young star like Mitchell could elevate young guys like Wagner and WCJ. In some ways, it'd be betting on those guys as much as the one coming in. In the end, I don't really see Mitchell being an option, as I think he'd want to go to a bigger market, but I do think his particular style, age and fit would work in Orlando.

[Soul first wipes the tear from his cheek…] Just imagine if Tracy had stayed and played with Dwight. Oh what could have been.

If there's even a chance, I'd do it.

Hate… (Just to back up JJFZL :). I, too, have no idea about Daniels).

Here's the thing, and I may get some flack for this take… I've never been a big Ross guy. Sure he could get hot, but he was given far too much freedom under Clifford. I'm not sure he ever played consistent, winning basketball. Meanwhile, this past year, he was arguably our worst regular rotation guy, which is saying something. Ross seems like a wonderful guy, but I'm glad this marriage may be coming to an end.

Man… I don't see Sharpe dropping out of the top 5 or 10.

I'm down with it. I at least want to walk away with two drafted players this year.

Want to accelerate and settle our rebuild? Sign Brunson this summer. He can play both guards positions, shoot the rock, defend, is heading into his prime, and is a proven leader. We've not had a reliable guard like Brunson for years, and I'd love this kind of move. It would mean moving on from at least one of our guards, but I'd be fine with that.

You are close… I wanted AG over Randle. Ha! Both have underwhelmed, in my opinion. However, you are correct in that a lot of UK have flourished in the NBA. Like I said, if WeltHam see something special in Sharpe, I'm all for drafting the young man.

Maxey has developed into the player we hoped Anthony would be. There's still time but it's hard to watch another guy we passed on thrive.