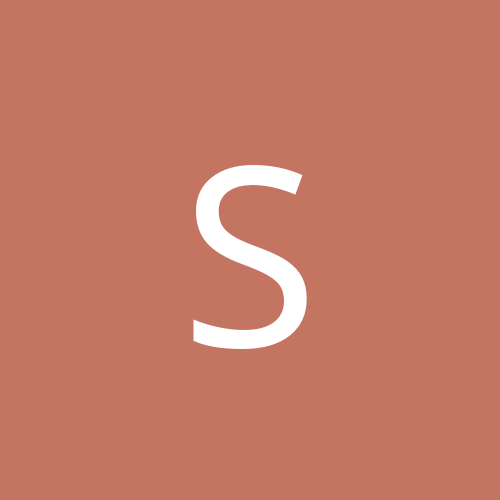 Content count

9,908

Joined

Last visited

Days Won

47
Everything posted by Soul Bro
Honestly, I wish they would take their pick. Surely the owners have talked about this very thing and Cuban has chosen to ignore the guidelines of the league.

Back to Gordon, not re-signing him would be foolish. We've invested heavily in his development, he's only 22, and he'a got the drive and versatility to become a top tier player. It's no wonder articles are being written about other teams targeting him. My hope this summer is to re-sign him, draft a stud with out first pick, and then acquire another first to ensure we get a point guard. #rackemsmackem #gomagic

Haha! With Knox, I started watching him and expected to be disappointed. However, he's crazy young, long and UK's go-to guy at this point. He can shoot and has a beautiful floater, which is rare for a wing. Not that we need another long wing, but he's got some real upside. Edit: And I still love Fox :)

I think I'm starting to like Knox. Seems to me Mikal Bridges or he would be great consolation prices for missing out on the top guys.

What are other comps for guys coming out?

I like the Dipo comp for Sexton, which is both a compliment and a criticism. Careful. You may upset some people.

Givony now has us selecting Bagley at 5 in his latest ESPN mock draft.

Young's efficiency is going way down as teams learn to guard him. He's now shooting 42% FG and 36% 3PT with a very high usage rate, plus his assists to turnovers are concerning. Point being, I don't think he's a unicorn. It'll be very interesting to see how we address the PG position this summer.

Anyone watching Young tonight? Thoughts?

Why would we want that guy? #sarcasm

For what it's worth, just saw this posted on ESPN: http://www.espn.com/video/clip?id=22435711

Watched all of Young and Sexton today. Both have glaring weaknesses to me. Hmmm. I think we need to take BPA and hope AG becomes a star.

Going back three games, Young has now missed 19 consecutive threes.

Fun to look at: http://www.espn.com/college-sports/basketball/recruiting/playerrankings/_/class/2017

[Raises hand]. I've watched Young a lot and, from the eyeball test, he's a small dude in height, length and weight. That doesn't mean he won't be solid in the pros but it is what it is.

I actually see it from the opposite point of view. Sexton was the much higher prospect coming out of high school, and I think he's being overlooked because of Young. Even considering the guards that came out last year, I think one could make an argument that Sexton is a better prospect than Fox and Smith Jr. based on his current production and skill set.

I totally understand your perspective. He's a little dude with average athleticism.

We could all be sleeping on Sexton. Here's what I like about him: Size Athleticism Crazy aggressiveness on both ends Leadership Dude is a pitbull like Westbrook. The stuff he has you cannot teach. Yes, he's a scoring one guard, and yes, his stroke is a work in progress. But he's pretty nasty and still young.

Considering our management's history of finding diamonds in the rough outside of the top pick, I'm excited to see who we draft this summer.

Miles Bridges reminds me of Tobias. And Jackson looked awful today.

I mean we still have a small, journeyman point guard starting :)

I hear you. However, much like the Magic did with Dipo, it's clear to me Vogel has asked AG to try to become the go-to guy this year. With that has come lumps and some drop off at the defensive end. Still, even the national media was regularly commenting on AG's great defense in the fall. The reality is this Magic roster is both hurt and made up of many sub-par NBA players, whereas that Pacers team had people like Hill, Granger and West in their primes.