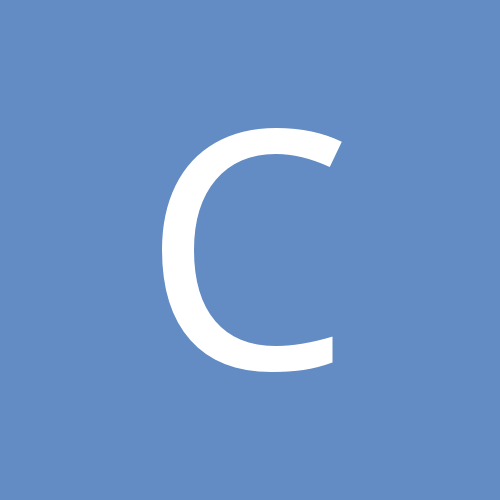 Content Count

6,395

Joined

Last visited

Days Won

114
Everything posted by CTMagicUK
Since we're likely to have a top 5 pick in this draft I thought we'd better get this topic going. Here are the names that seem to be most in the top 5 pick discussion right now (roughly in the order I'd draft them): Cade Cunningham Evan Mobley Jonathan Kuminga Jalen Green Jalen Suggs

It took LeBron James, at minimum the second greatest player of all time, 9 years to win his first championship.A 10 year timeline hardly seems significant enough given the small sample size we're working with. It's the hardest thing in basketball to be the best player on a championship team. Here's the list of guys who have done it in the past like 40 years: LeBron James (#1 overall pick) Kawhi Leonard (#15 overall pick) Kevin Durant (#2 overall pick) Steph Curry (#7 overall pick) Tim Duncan (#1 overall pick) Dirk Nowitzki (#9 overall pick) Kobe Bryant (#13 overall pick) Kevin Garnett (#5 overall pick) Dwayne Wade (#5 overall pick) Chauncey Billups (#3 overall pick) (could also make a case for Ben Wallace who was undrafted, EDIT: probably should be Ben Wallace now I think about it) Shaq (#1 overall pick) MJ (#3 overall pick) Hakeem (#1 overall pick) Isiah Thomas (#2 overall pick) Magic (#1 overall pick) Kareem ( #1 overall pick) Larry Bird (#6 overall pick - would have been #1 overall if he left college that year but the Celtics picked him #6 and waited a year for him) Moses Malone (3rd rounder in the ABA in the 70s) I'm pretty sure that covers off every championship since 1980. 12 top 5 picks out of 18. 11 if you don't count Chauncey and take Ben Wallace. 13 if you take Chauncey and also account for the only reason Bird didn't go #1 was because the Pacers couldn't convince him to leave college early and the Celtics were smart enough to draft him and wait. Only 2 non lottery picks. Moses in the 80s with Philly and Kawhi in Toronto. Not to mention some of those teams had multiple top draft picks on them (for example Wade doesn't win that chip without Shaq, Magic and Kareem also had Worthy who was a #1 pick, Larry Bird also had Kevin McHale who was a top 5 pick, LeBron had Wade, Bosh, Kyrie, Love and AD who were all top picks etc) Now I can already hear you thinking 'but half those guys didn't win with the team that drafted them' and that's true but it's also not really the point. Because drafting a superstar gives you 8 or 9 years of team control, minimum. Almost a decade of team control on a superstar is about as good of a head start towards winning a championship as you can get. Especially for a market like ours that doesn't seem likely to attract a superstar in free agency any time soon.

I hope he has the best game of his career. Otherwise there's going to be some extra irony if he's terrible and it means we get a worse draft pick lol.

They are almost certainly going to. Expect to see a big helping of Gary Clark.

No worries. And I agree with that last point. And I think Clifford is the right coach to do that. His team's have consistently been low turnover, low fouling, solid defensive teams but this year has just been a train wreck in every possible way and I'm not sure we can hold that against any one person in particular.

Actually this might not be true now I'm looking at scenarios...

Alperen Sengun (at 18 years old) just put up this stat line in a Turkish playoff game: 22 points, 10 rebounds, 8 assists, 4 steals, 2 blocks (he did also have 7 turnovers). EDIT: Some highlights:

This is going to get interesting. The Clippers just intentionally tanked a loss against the Rockets because they're trying to avoid the Lakers. They'll also need to lose their last game to do that which is against... OKC. Can they out tank the tanking juggernaut?

No player misses shots on purpose. Especially not a player who might be out of the league next year.

The comment you quoted addressed the 'bench them' point. (You just left it out) I'm almost certain Bacon wouldn't be playing nearly as much if this season had been healthy and we were still trying to win so I'm not sure it can be called a 'repeated offense'.

All the coach can do is scheme. He can't make decisions for the players when they're out there and most of the decisions are instinctual. Coaches can point out bad decisions after the fact but how much more besides that can they do? It's up to the player to take that on board and be better. (Obviously he can not play them but oftentimes that isnt a real option for someone like your TRoss example because if you're trying to win and T Ross is basically your only good bench scorer you need him even with all his flaws)

I'm in agreement that I don't want Bacon brought back. I think he's got individual talent and there's a chance he dominates overseas if he goes that route but I don't think his style of play is conducive at all to winning basketball in the NBA (certainly not at his talent level anyway).

Bulls making this interesting. 2 games left and they're 1 game back of both the Pels and the Kings and 2 games back from the Wiz. Bradley Beal will miss the Wiz/Cavs game tonight too which is relevant for both picks. I don't know who holds the tie breaker between the Bulls and Wizards but if it's the Bulls they can still finish anywhere from 8-11.

In a bid to try and keep the discussion in the NBA draft thread to be more centered on draft prospects here's a thread for all Bulls related discussion until the end of the season since our draft fate is linked to theirs now. As a reminder we're owed a top 4 protected pick in this year's draft. If the Bulls get some lottery luck that pick becomes a 2022 top 3 protected first. We're also owed a 2023 top 4 protected 1st Here's a fun little thought, what if Zach Lavine leaves in free agency after the 2021-2022 season? It's not likely but it would make that 2023 pick super interesting.

If Philly beats Miami tonight they'll be 2 games ahead with 2 games left. I don't know who holds the tie breaker there but ideally for us Miami win tonight to ensure Philly have reason to field a full strength team in at least 1 of the 2 games. Boston did just lose Jaylen Brown for the season and have racked up some horrible losses (they were the last win OKC got and just lost to the Cavs) so I can see them losing that game to Minnesota. You're right about every other game though doesn't look like there are many wins for our competitors. Saying that though you never know if one of these teams might want a lower seed to avoid a bad matchup in the playoffs. Particularly in the West.

We could really use a Heat win over Philly when they play tonight. That'd mean Philly actually has to win 1 of our games against them to clinch the 1 seed. That last game of the season they'll almost certainly be resting guys though.

Yea haha All Stars who needs em am I right? (Also he's nothing like Vuc apart from they're both white European big men)

Definitely. Especially if his 3 point percentage holds at where it's been with us. He might really work out. When I've seen him he's played ok defense too. Only thing that's a problem is his shooting from the field is way down which you can kind of rationalize considering his 3PA are way up and he's not sharing the floor with a creator like he has previously. I'm a big believer that you can still have a good (regular season) offense without a mega creator if you have as many high feel, pass/dribble/shoot guys on the court at once as possible. While I wouldn't say Wagner has insanely high feel or anything he's certainly not a negative and he can functionally pass, dribble and shoot for a big man. That plus, at least when I've seen him, playing not bad defense. I think that's definitely worth keeping around. To be honest I'd be tempted to go more than a 1 year deal. EDIT: I am slightly concerned his rebounding % is down from his previous stops and we're already a pretty bad rebounding team. I wonder if that needs to be an area of emphasis for Cliff and his staff now we don't have Vuc to rely on.

There aren't enough games for them to catch the Hornets or Pacers and if the Wizards lose out (the only way the Bulls could draw level with them) it'd mean losing to Cleveland which would help us.

It's entirely possible to understand the logic of losing the last few, meaningless, games to end the season and not want to actively watch the games as we do it.

Bulls are all but locked in at 8 I think. Doubt the Raptors try very hard to catch them and they have a pretty tough last couple of games so not sure they'll catch the Kings.

Haven't watched the last two games. May not bother with the next few either before the end of the season. God I hope this was all worth it.

Yea definitely it starts to get crowded if you draft a PG or a CG. Fultz might not be back to start the season though so I guess that'd relieve some of the immediate need to make a trade and we could maybe wait and see until the deadline or next summer.