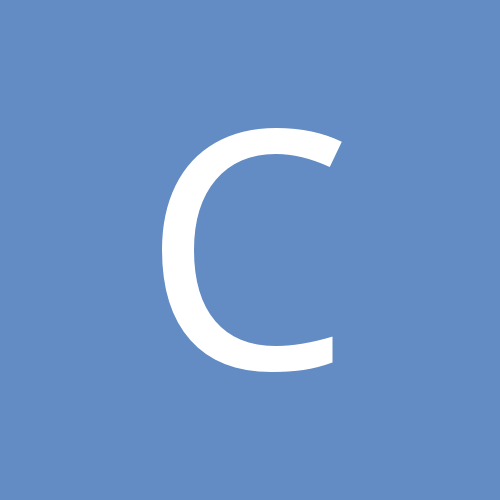 Content Count

7,113

Joined

Last visited

Days Won

133
Everything posted by CTMagicUK
With free agency kicking off tomorrow I'm really wondering what we're going to do if anything. I have no read on if we'll try and add vets to be competitive or just random end of bench vets. Or maybe add a youngish player to play a role who could at least be a positive asset a year from now even if they're not part of the core? We obviously have the full MLE and the BAE and 2 open roster spots (would become 3 if we waive Bacon). We also have 2 2 way spots and again I have no read on what we'll do with them. We haven't snapped up any of the interesting UFA yet so maybe we'll see how Summer League goes before offering them? Give some of the SL guys a reason to play hard maybe? Hopefully we get involved in trades with the TPE and pick up extra assets. That might fill a roster spot or two.

And to be clear I didn't actually compare him. I just said the way he knew and remembered the intricacies of game plans from months earlier reminded me of Battier because i remembered reading/hearing that he was a meticulous defensive player who used to watch a tonne of film and have huge packets of information about the guys he had to guard.

Trying to think about who we could take on with the TPE. Satoransky maybe? Bulls need to clear space for a big offer sheet to Lonzo Ball.

I'm not sure what your issue is here?

This may have already been posted (I know Jay has been posting a bunch of cool stuff about Suggs and Franz) but I just watched it and Im just so hyped to see how Franz develops. It's just so obvious that he understands the game. And he's obviously someone who knows the game plan his coaches lay out, multiple times in the video he alludes to game plans for games that happened months before. Kind of made me think of Shane Battier.

I posted basically the full coaching staff news like 2 pages back. We don't know who's coaching Summer League I imagine it'll be either Mosely or Tibbets.

I wonder how much we'd have to pay Garrison Matthews so that the Wizards wouldn't match? If its less than like 5m a season I'd consider to add a shooter that fits our timeline.

3/4 of the minutes played were played by those guys + Vucevic, Fournier, AG, Aminu, Birch and Ennis. EDIT: removed Fultz from list no idea why I included him.

It probably is spin. But I've also heard that OKC wanted to trade up to 4 to draft Scottie Barnes too and when they couldn't they settled on Giddey. So what's weird is we might have celebrated Suggs 'falling' to us at 5 but Sam Presti and Masai Ujiri are two of the brightest minds in basketball and they both seemed to have Barnes above Suggs. So it's possible we also would have taken Barnes if we'd have had the 4th pick. I'm not too fussed because I'm happy with Suggs and only time will tell. Just interesting.

Franz Wagner in the intro press conference talking about how they played a lot of drop coverage at Michigan and he thinks that will help him in the league because most defenses play drop coverage I think is indicative of the kind of player and person he is. Are there many 19 year olds who are worried about the defensive scheme they're playing in? Or who would even bring that up at Introductory press conference?

Over a quarter of the total minutes played last season was made up of this group: Bacon, Clark, Randle, Wagner, Brazdeikis, Bone, Hall, Thornwell, Franks, Mane, Mason, Cannady. That's an awful lot of minutes taken up by a group of guys who at most maybe 2 will still be on the roster (Bacon and Wagner) next season. Dwayne Bacon alone played over 10% of the total minutes played and if he's even still on the team next season he'll probably play half that many minutes. It's entirely possible that this team will be 15-35 after 50 games this season but I doubt we do much outright tanking until the very last few games of the season because unlike last season, where tanking benefited us by allowing young players to play bigger roles, this season all the young guys will already be playing pretty big roles. One thing I wouldn't be surprised if we see which you may consider tanking but I don't is being cautious with Fultz and Isaac even though they're healthy. Kind of like what Philly did and does with Embiid where they rest him on second nights of back to backs and things like that.

Interesting there's a lot of buzz that Jalen Suggs had a terrible workout with the Raptors. Hard to know what's real and what's not but I've heard the suggestion he was so bad that they cut the workout short and asked him if he wanted to try again the next day. I wonder if that's why Suggs never worked out here? I'm not really worried about it. I think this is probably just spin from the Raptors FO to try and sell their fans on Scottie Barnes a bit more because I doubt an organisation as well run as Toronto would not pick a guy based on one empty gym workout alone.

It's hard to get a read on how good this team can be. The realist in me is like "ok we're young and our two most experienced players are coming off huge injuries we'll probably struggle to win 30 games" but there's an optimism in there that's thinking "maybe we might be good?" Like if Isaac is that DPOY calibre guy, Fultz plays the whole season rather than half of it and is as good as he looked at the start of last season, Suggs makes an immediate impact, one or both of Cole and RJ make leaps into being non negative players, one of WCJ or Bamba steps up... Mosely is actually a great coach... There's potential there to be better than people expect. Like if everything breaks right there's a version of this team that goes .500 I think. I don't expect it to happen. I imagine we'll win like 25 games or so. But this is the most excited I've been for a season in a long time. Like Jalen Suggs is probably going to average like 10-12 points per game or something. But he's almost certainly going to hang 30 on somebody at some point whilst looking overwhelmingly dominant and make us all believe.

Also just a bit of house keeping the Magic will have 2 2nd round picks in 2022 because the Pacers conveyed their second to Brooklyn on Thursday night fulfilling that obligation so they now owe their second to us in 2022 (via Milwaukee). (Insert comments about having two picks to trade for cash)

I just watched the introductory pressor and I think I'd follow Jalen Suggs into battle. That kid is just so damn charismatic. It's easy to believe he can be a star from the way he carries himself.

Our Summer League squad so far: Suggs Franz Cole RJ Tahjere McCall Janis Timma Jeremiah Tilmon Asbjorn Midtgaard Barry Brown Jr

This is actually exciting. Timma has been good in Euroleague for a while now. Very surprised he's agreed to play summer league but if it works out he could be a solid solution on the wing for this team as an Ennis replacement and become a genuine asset if we give him a 2 or 3 year deal.

I think this is a good one. Think Franz is a better lateral athlete than Porter was actually but otherwise they're very similar.

Lol nobody forgets this it gets mentioned every time he plays.

Kaleb Canales was on both Stotts staff in Portland and later worked with Mosley in Dallas. He was on Nate Bjrokgren's staff in Indiana last season. Apparently Canales helped Rick Carlisle coordinate the offense in Dallas while he was there. 3 ex Stotts/Portland guys for the staff is random.

My dog woke me up before 11am after not getting to sleep until quarter to 5. I am very tired.

https://pamplinmedia.com/pt/12-sports/417889-319665-the-osbourne-legacy Here's a piece on Dale Osbourne. He was part of Terry Stotts staff in Portland with Tibbets and apparently specialised in working with the young players there.