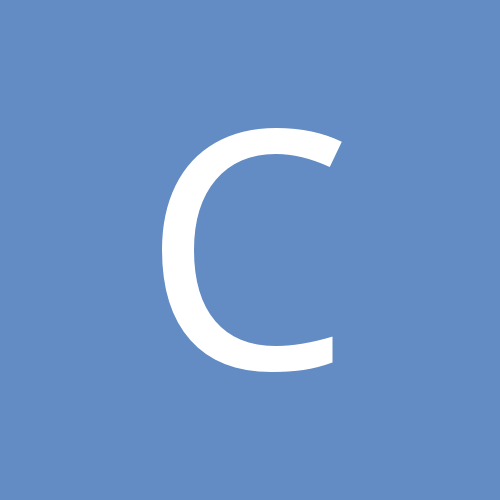 Content Count

6,409

Joined

Last visited

Days Won

114
Community Reputation
603
Excellent
About CTMagicUK
Recent Profile Visitors
The recent visitors block is disabled and is not being shown to other users.
I'm not really thinking anything concrete. But I think Cade affords you a lot of lineup flexibility. You could run Fultz/Cade or Fultz/Cole/Cade or Cade/RJ or Cade/Ross or Fultz/Ross/Cade or any number of lineups in between.

Cade can easily play the 2 or the 3. By the nature of being a 6'7 guy who plays like a PG and also makes shots from all over the court at a high level he fits with virtually any other individual backcourt piece.

Giddey has ended his season to focus on the draft (apparently it was a joint decision by his agent, his team and the NBL. I guess the NBL want to show the 'future stars' is a viable option for guys and having someone like Giddey injure himself when the rest of his draft peers are no longer playing basketball would be tough to sell). He finished his season with averages of 10.9/7.3/7.6 while leading the NBL in assists.

Weirdly we actually have the 2nd best odds at a top 5 pick of any team because Houston loses their pick if it falls to 5.

It's tough. I was right there with you with Green as the clear #2 guy in this class but I've warmed more on Mobley enough where he and Green are more 2a (Green)/2b (Mobley) Green is flashier because he's got elite scoring upside but I don't think you can underestimate the impact Mobley could have as a scheme versatile 7 footer who can protect the rim and guard on the perimeter while on offense being able to handle the ball, pass and (probably at some point) shoot. A frontcourt of he and Isaac might be the best defense in basketball 3 years from now.

Well I was thinking more #1 pick and Cade but you could also go the "dominant big man" angle for Mobley.

I know this is all luck but the last 2 times we won exactly 21 games in a season we got Shaq and Dwight...

Personally think the drop off happens before Kuminga. It's a top 4 in my eyes not a top 5. The good news for the Bulls pick is I think picks 5 to like 15 are all of comparable talent level so we if we get pick 9 from the Bulls that could wind up being the guy we have ranked 6th.

I can't wait until this thread can get back to its intended purpose which is the discussion of draft prospects.

Well 2006 was the year before OKC 'tanked' so very.

Between 06-07 and 2019-20 the Boston Celtics had 2 seasons with wins in the 20s. The Memphis Grizzlies had 4. The OKC Thunder had 2.

You mean like a team who made the playoffs 10 times in 11 years, went to the WCF twice and the finals once, had 2 MVPs and like 5 All Stars? I'm sure OKC fans are just mortified that they watched all that sucking basketball (exactly 2 seasons of wins in the 20s) before that.

This incorrectly assumes that the reason OKC didn't win a championship was because of tanking and not because they traded James Harden for pennies on the dollar to avoid the luxury tax, kept Scott Brooks as coach for far too long and lost a game 7 to the winningest regular season team of all time. Winning a championship is very hard. Only 1 team wins a championship every year so every year 29 teams had a strategy that didn't win a championship.

It took LeBron James, at minimum the second greatest player of all time, 9 years to win his first championship.A 10 year timeline hardly seems significant enough given the small sample size we're working with. It's the hardest thing in basketball to be the best player on a championship team. Here's the list of guys who have done it in the past like 40 years: LeBron James (#1 overall pick) Kawhi Leonard (#15 overall pick) Kevin Durant (#2 overall pick) Steph Curry (#7 overall pick) Tim Duncan (#1 overall pick) Dirk Nowitzki (#9 overall pick) Kobe Bryant (#13 overall pick) Kevin Garnett (#5 overall pick) Dwayne Wade (#5 overall pick) Chauncey Billups (#3 overall pick) (could also make a case for Ben Wallace who was undrafted, EDIT: probably should be Ben Wallace now I think about it) Shaq (#1 overall pick) MJ (#3 overall pick) Hakeem (#1 overall pick) Isiah Thomas (#2 overall pick) Magic (#1 overall pick) Kareem ( #1 overall pick) Larry Bird (#6 overall pick - would have been #1 overall if he left college that year but the Celtics picked him #6 and waited a year for him) Moses Malone (3rd rounder in the ABA in the 70s) I'm pretty sure that covers off every championship since 1980. 12 top 5 picks out of 18. 11 if you don't count Chauncey and take Ben Wallace. 13 if you take Chauncey and also account for the only reason Bird didn't go #1 was because the Pacers couldn't convince him to leave college early and the Celtics were smart enough to draft him and wait. Only 2 non lottery picks. Moses in the 80s with Philly and Kawhi in Toronto. Not to mention some of those teams had multiple top draft picks on them (for example Wade doesn't win that chip without Shaq, Magic and Kareem also had Worthy who was a #1 pick, Larry Bird also had Kevin McHale who was a top 5 pick, LeBron had Wade, Bosh, Kyrie, Love and AD who were all top picks etc) Now I can already hear you thinking 'but half those guys didn't win with the team that drafted them' and that's true but it's also not really the point. Because drafting a superstar gives you 8 or 9 years of team control, minimum. Almost a decade of team control on a superstar is about as good of a head start towards winning a championship as you can get. Especially for a market like ours that doesn't seem likely to attract a superstar in free agency any time soon.