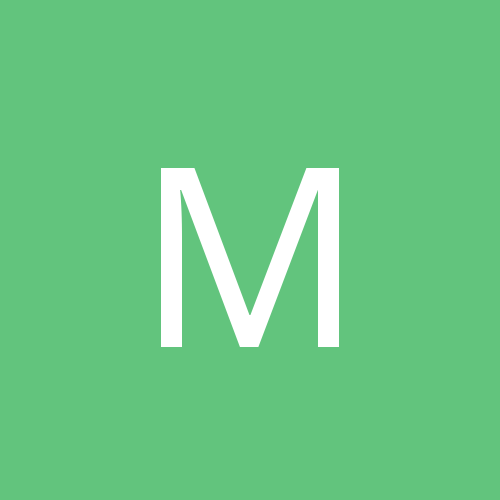 Content Count

116

Joined

Last visited

Days Won

2
Community Reputation
17
Good
About Mr. Barack Obama
Rank

Newbie


Birthday

06/27/1985
Profile Information
Gender
Location

The White House, Washington D.C.

Interests

My lovely wife Michelle and my two fantastic daughters, Malia and Sasha.
Stan Van Gundy, the coach of the Pistons, wants to apparently work with Otis Smith again. http://www.detroitsports1051.com/news/2014/09/04/otis-smith-named-head-coach-of-grand-rapids-drive#.VAoLgvldVqU

Cleveland GM David Griffin's favorite food is french fries. We trade him a French man and our first round picks for #1 pick. Nailed it.

He probably changed it himself.

I'll answer and be nice about it, even though you're a Nets fan. I'm a huge Magic fan and go to all the Sixers games (even though I missed the one last week... and I'm from PA). I usually get awesome seats, like front row or courtside. The Magic guys NEVER sign autographs really, at least from my experience. They pretty much truck back to the locker room and don't really acknowledge the fans too much. Last game, I was courtside and had a custom Magic jersey made and tried getting everyone to sign it... after trying time and time again, I didn't get anyone. Yup, no signatures at all. Probably one of my most disappointments in being a Magic fan and was super bummed out. So... all I can say is, good luck.... or to be honest, don't waste your time trying and getting your hopes up.

My favorite, by far, was the "I'm going to score 20 points. Just kidding. April Fools!" one lol

Well, thanks man lol .. I may have found someone but if anyone is interested, please just send me a message anyways. Thanks again!

So, I'm not on here to shill tickets or anything but in a little bind. I'm a diehard Magic fan. I bought courtside seats (Row AA) for Section 124 (right behind Magic bench) for December 3rd in Philadelphia. I bought two tickets, 1 for myself and 1 for my friend. Well, my friend is a (insert profane name here) and screwed me out of a ticket. I already bought both tickets and paid $200 each for them and can't find anyone who would want to go with me. Apparently I'm the only Magic fan in PA that would willingly drop $200 on a courtside ticket to see his team. This is a really really long shot, but would anybody be interested in going, or buying the ticket off of me? I'm kinda broke now cause of this and would rather find someone to go with me that likes the Magic instead of attempting to sell it on StubHub or something. I'm still going, even if I have to go by myself, but at least I'd meet up with another Magic fan and have a better time I suppose. Any help would be appreciated. I'm from the Pottsville, PA area. Thanks guys.

Just guessing for fun: 1). How many Magic head coaches can you name off the top of your head? Stan Van Gundy, Brian Hill, Doc Rivers, Matt Guokos, Jacque Vaughn, Chuck Daly (6 off the top of my head) 2). Other than SVG, who has the highest winning % as HC of the Magic? Brian Hill (?) 3). Who has the worst win %? Vaughn (counts still I think) 4). How many coaches have won tCotY award? Who & when? Going with just SVG in 2009? 5). Who was our tallest coach? Vaughn? I don't know how tall anyone is lol 6). Who was our shortest coach? SVG.. has to be lol 7). How many of our coaches won ncaa or NBA championships? 1 .. SVG. There's my guesses, may be wrong with all of them lol

He was only with the team later in the season, I think it was Vaughn testing out the waters and kind of evaluating Harris and others throughout the entire season. I look at 2013 season as a "feeling out process" for the talent that we currently have. Even utilizing players in ways that wouldn't make much sense otherwise.

What I think is cool, the same Magic fans go to the games every year. You have that respect for each other. You can tell which ones are die hard Magic fans. The guys who get there early just to meet the guys, all decked out in Magic gear and cheering despite knowing everybody else in the arena is against you... and chances are (as last year showed), you're probably going to lose the game. It makes the walk back to your car after the game difficult when you got destroyed and wearing all Magic stuff lol .... life is a lot different when you're a Magic fan and don't live in Orlando lol Last year, Henny was there and got pictures with the Magic fans and talked with us for awhile, it was awesome. Otis used to kinda just keep to himself. I really wish the Magic players reached out to those fans who only get to see them at games once or twice a year that don't live in Orlando and made it a better experience for us a little bit more than what they do. I mean, take the opportunity to sign an autograph and go out of your way after and before games. I just dropped $400 to see you, at least make it worth it! I remember I tried to get JJ's autograph on my Redick jersey last year and he was busy talking in his suit (he was inactive that game) .. especially if you aren't playing, at least make it worth it to your fans.

I think they're all well done, just... very weird ideas lol

StubHub... the past 3-4 Magic games, I've puchased from StubHub and have had good experiences. And yeah, definitely awesome seats. Try to find them early. Some people just put all their tickets for the season for the games they don't wanna see at "Lakers" price. The seats behind me up are up for $770 each ticket. But the real fans who know that the Magic and Sixers game isn't going to fill every seat will sell them cheaper to just get rid of them. Trick is, gotta watch carefully and beat everybody else and get them when they're listed. I'm looking for the same seats for the February game. Living in PA is difficult to follow the Magic. So I go all out and get awesome seats whenever they come to Philly. A couple years ago, had 13th row and 8th row. Last year, I had 1st row. This year, courtside. Can't get better than that.

ABC Tickets, they were pretty good. Also, Stub Hub. Just got courtside seats (row AA) behind Magic bench for Sixers VS Magic in Philly in December for $198 a ticket. Pretty sick :)

I do remember a lot of people saying that Harkless was like Wade, and I believe one was one of the guys who gave a review on all the newer players who does reporting for the Magic actually. So, I can back that up because I've heard it before.

From a player's perspective, it's probably difficult to get used to. You may not have the flexibility... or, maybe it doesn't matter at all. So that has to come into play as well I think.