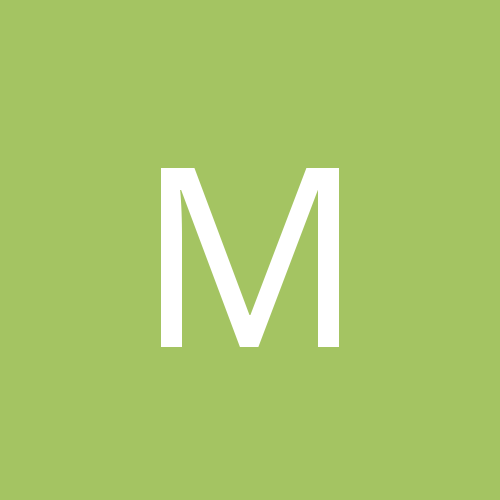 Content count

113

Joined

Last visited
Community Reputation
-8
Poor
Just saw the Bucks got Brook Lopez. So no more need for Vuc :-(

Any interest in Malcom Brogdon? I think the Bucks could use Vucevic. So a trade like Vuc for Brogdon & Henson could work. Maybe we have to include Augustin and take Dellavedova back.

If I am correct next year a lot of teams will have cap space. I can't see a top freeagent like Kemba Walker signs with the Magic. So that leaves the 2nd tier PG (like Smart) available. I would prefer to have Schröder for 2 more years than overpay for a guy like Smart (4years each 15-20m).

I know most of you aren't very high on Dennis Schröder. But I think he is a good player and only 25 years old. If we could get him in a trade like Vuc + Augustine for Schröder + Dedmond I would take the chance. Worst case: Schröders contract expire in the same year as Fourniers contact. That would free up over 30m cap. Best case: Schröder develops with our other young players and we slove the PG-problem. Also Dedmond would be nice player to teach Bamba.

After that trade I would like to see a push for McCollum. Maybe Fournier, Ross and Vuc for McCollum and Turner. So we could start Grant and bring Augustine as a scorer from the bench. Grant/Augustine McCollum/Simmons Isaac/Turner Gordon/Isaac Bamba/Birch

Let's say we somehow get Kemba Walker and Lebron goes West. I would push hard for a Lenoard trade (Isaac, Picks and fillers). A group of Kemba, Batum, Lenoard, Gordon and Bamba should bring us at least to the ECF.

http://www.espn.com/nba/tradeMachine?tradeId=yapt4v97 We also have to include a future 1rd Pick (top 10 protect) for Philly. Fultz/Augustine/Mack Fournier/Simmons/Iwandu Isaac/Simmons/Iwandu Gordon/Isaac/Smith Bamba/Gortat/Birch Then try to get a better SG for Fournier and Vuc.

Let's say Doncic is still available with the 4th Pick. I would offer Augustine + Biz + our 6th Pick for the 4th Pick + Parson + McLemore. After that trade I would call Miami and offer them Fournier + Ross + Vuc for Dragic and Whiteside. Also try to get another PG in the draft (ideally Okobo). Dragic/Mack/Okobo or another Rookie Doncic/Simmons/McLemore Isaac/ Parson/Simmons Gordon/Isaac/Parson Whiteside/Birch/FA (Speights) I think Dragic is a good mentor for Doncic and still a good basketball-player. Whiteside has some issues. But he is a good rim-protecter and after last year with Miami he has something to proof.

I think talentwise Whiteside would be a upgarde to what we have now. I agree with you, that his attitude is a risk. But why gave Miami him that contract? Maybe something happen in the last year that we all don't know. His prize is at the bottom now and we don't have to give up much for him. Worst case: we get a player with high salary for the next 2 years. Best case: slove our problem at the center position.

Buy low sell high! I think we don't have to give up much to get a player who was one of the better Centers not to long ago. The last time we got a player with a good playoff-run we overpaid for Biz. That's why I am not that high to go after Rozier.

After the first round of the playoffs, I am sure there are some unhappy teams. So I was thinking which player could be available or what can we offer the other teams. So let us start… WAS: After a disappointing season and some rumors about issues in the locker-room, maybe they look for some changes. Could Wall be available? What would it take to get him? Could we flip our Centers (Biz for Gortat)? MIL: They need definitely a Center who play some D. Could we trade Biz to the Bucks without taking back a bad contract? IND: Can't see any possible trade MIA: I think the days from Whiteside in Miami are over. What would it take to bring him to Orlando? OKC: They need to upgrade their bench and/or SG. Are they willing to trade Adams for that? Would a packet of Fournier and Vuc (or Biz) be enough? MIN: Can't see any possible trade POR: Are they still believe in the backcourt with Lillard and McCollum? Is there a chance to get one of them and what would it take? SAN: What will happen with Leonard? Is there any chance to get him without give away all our assets (Gordon, Isaac and our 1rd pick)? I think many of the questions depends to what happens in the draft-lottery and how high we are on the rookies. If we pick somewhere between 4-6 I would take Young and try to trade for Whiteside. Maybe a packet with our 2rd Pick, Ross and Vuc (or Biz) could be enough. After that, our roster would look like this: Young/Augustin/Mack Fournier/Simmons/Afflalo Isaac/Mario?/Iwandu Gordon/Isaac/Mario? Whiteside/Biz/Speights

High risk high reward. It would be a gamble but in the weak east it could pay out.

you misunderstood me. I would resign Gordon and keep him. Trade Isaac and our 1st rounder.

I would resign Gordon and then offer the Spurs a packet with Isaac and our 1rd pick. Maybe we could do a 3-team deal like this: http://www.espn.com/nba/tradeMachine?tradeId=y889x2jl Would definitely be a "win now move" and i would only do it if you are 100% sure Leonard is healthy.

How high are you on Dennis Smith jr. after his first season with Dallas? Playing around with the trade machine i came out with 2 trades. 1. Trade Byiombo, Fournier and our 1rd Pick this year to Dallas for Smith jr. and Barnes 2. Trade Vuc and Ross to Miami for Whiteside http://www.espn.com/nba/tradeMachine?tradeId=y96r2ky2 Smith jr./Augustine/FA Barnes/Simmons/FA (Afflalo?) Isaac/Barnes/Iwundu Gordon/Isaac/FA (Speights?) Whiteside/Birch/FA (Speights?) This team would be outstanding on D. In the weak eastern conference we could make a good run.