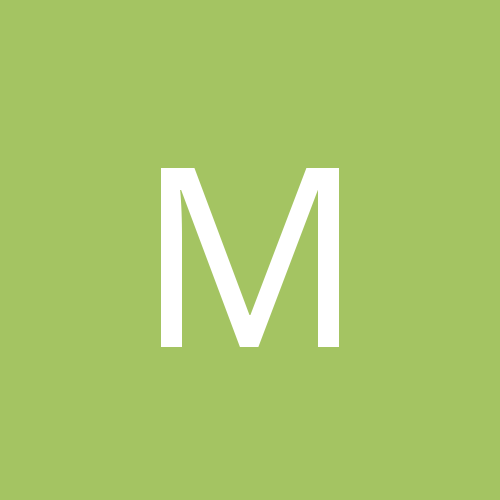 Content Count

185

Joined

Last visited

Days Won

3
Community Reputation
-8
Poor
Recent Profile Visitors
The recent visitors block is disabled and is not being shown to other users.
http://www.espn.com/nba/tradeMachine?tradeId=yakamlu3 Vuc and Bacon for Smart, Thompson, Nesmith and 21 1rd Pick Then Trade Fournier for another 1rd Pick (maybe Pelicsns?). In the draft use all the picks an if needed Ross to get Cade Cunningham.

Start rebuild: Trade Vuc for Smart (if he is healthy), Nesmith, Theis or Thompson and a first round pick. So Smart could be our starting PG this year and our starting SG next year. I know our 3pt-shooting will be bad. But at least we would have one of the best D in the league. 2021/22 Fultz/Anthony/MCW Smart/Ross/Nesmith Isaac/Ross/Nesmith Gordon/Okeke/Aminu Bamba/Theis or Thompson/Birch

Not so sure on this. They would get Beal and Vuc. I think the bigger problem are the Wizards. They would sell Beal for Smart, Nesmith and some picks. Not sure if that is enough...

Now its time to sell high on Vuc! Maybe something like this: http://www.espn.com/nba/tradeMachine?tradeId=y6sp9okk We would also have to include at least 2 first round picks (to WAS). And BOS should also include one first round pick (to WAS). 2022 Magic: Fultz/Anthony/MCW Brown/Ross/Bacon Isaac/Ross/Okeke Gordon/Okeke/Aminu Theis/Bamba/Birch At least our D would be league-best!

Should we start to build our team for next season after all the injurys? What do you think about LeVert? Maybe we can trade vuc to Brookly for LeVert and Allen. Then trade Fournier for a PG. http://www.espn.com/nba/tradeMachine?tradeId=y6ezfcjg 2022 roster: Fultz/Anthony LeVert/Ross Isaac/Okeke Gordon/Aminu Allen (resign)/Bamba

I am not a big Harden fan. But f we can get him for Fournier, Vuc an 3 future 1rd Picks I would consider it.

Best Player available. I like the pick

We should try to trade Vuc and Ross to the Warriors for Wiggins, the 2nd Pick and the TPE (Iguodala). If needed we include our 15th Pick. Then draft Edwards with the 2nd Pick. We could start the season with Fournier in the starting-five and switch him later in the season with Edwards. Then we could still decide, if we want to trade Fournier and his expiring contract for future assets (Picks). If Edwards goes Nr. 1 in the Draft, we should trade the 2nd Pick for a top 10 Pick + assets. The Bulls would then be a perfect tradepartner. Send Fournier, 2nd Pick an Aminu (+ fillers if needed) to the Bulls for the 4th Pick, LaVine and Young. The Bulls then could pick Lamlo Ball and get a lot of capspace for next year to land a big free agent. With the 4th Pick we could select Hayes, Haliburton or Vassell. Then use the MLE for a veteran Center (Whiteside, Gasol, Plumlee, Baynes etc.) Our roster for next season would look like this: With Edwards: Starters: Fultz/Edwards/Wiggins/Gordon/Bamba Bench: FA PG (Bradley? or Dunn?) / Fournier/ Okeke / Aminu / FA C (Plumlee?) With Bulls-Trade: Starters: Fultz/LaVine/Wiggins/Gordon/Bamba Bench: Hayes / Okeke / Young / FA C (Plumlee?)

Would you trade Vuc and Fournier to Boston for Hayward, Theis, Fillers and the 14th Pick? Maybe we then could use the 14th and 15th Pick to move up in the draft an select Vassell.

Trade idea: Trade Vuc to the Warriors for Wiggins and the Nr. 2 Pick Trade Fournier, the Nr. 2 + 15 Pick to the Bulls for LaVine and the Nr. 4 Pick. Draft Wiseman or Okongow with the Nr. 4 Pick. Fultz/Augustine and or MCW LaVine/Ross Wiggins/Ross/Okeke (Isaac will start after his injurie) Gordon/Aminu/Okeke Bamba/Wiswman or Okongow/Birch

Why? Simmons and Embiid do not fit together. I think Embiid will ask for a trade this offseason. In this trade they get an All Star in Vuc and get ride of Horfords contract (I would also include our 1rd Draftpick from this year if necessary). A starting five of Simmons, Richardson, Fournier, Harris and Vuc isn't that bad for PHI.

What SG would you want to replace Evan Fournier? My top pick would be Jaylen Brown. He would fit very nice with our young group of Fultz, Isaac, Gordon and Bamba. I also like the way he plays the game! So what would it take to get Brown? I think a package around Vuc wouldn't be enough. But what if we include a third team? Maybe this creative trade would make sens for all 3 teams: ORL trades Fournier and Vuc to the 76ers PHI trades Horford to ORL and Embiid to BOS BOS trades Brown to ORL and fillers to PHI I know Horfords contart is horrible. But he could be i nice vet on the roster and be a mentor to Bamba. Without include the contract from Horford the 76ers wouldn't trade Embiid. Vuc would be a nice fit in PHI with Simmons. Embiid would make Boston the best team in the East. What to you think about this trade?

Let's say Devin Vassell or Isaac Okoro are still available when the Spurs pick at Nr. 11. Would you trade Fournier + Vuc + Pick 15 for DeRozan + Aldrige + Pick 11 (maybe we have to include another future pick)? I think this would give us a good team for next season (without J. Isaac). Fultz, Vassell or Okoro, DeRozan, Gordon, Aldrige This team should make the playoffs and maybe the 2. Round. Also for the season after we would have a nice core of Fultz, Vassell or Okoro, Isaac, Gordon and Bamba

Let's say Fournier won't pick up his player-option (I think he will opt in). Would you trade Vuc, SRP and fillers for B. Hield and R. Holmes?