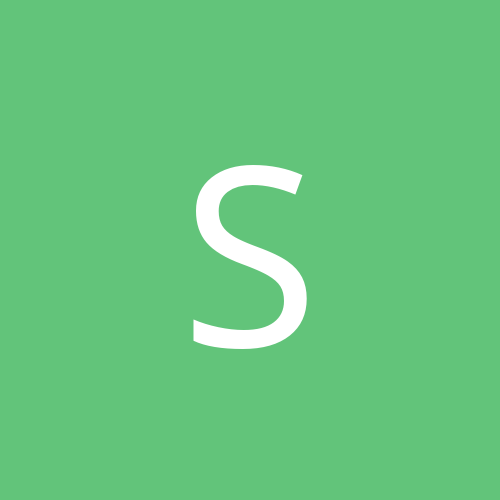 Content Count

283

Joined

Last visited
Community Reputation
5
Neutral
It's been blowout after blowout in most of the games to open the season. Even in a few that we've won we have given up massive leads. It's the same problem with a massive stretch of lack of defence and lack lustre offense.

Let's get this W!! :bigparty:

I see where you're coming from in an economical distribution sense. It's done pretty much all over the world in all professional leagues, and yeah like someone said earlier I can't believe it hasn't happened in the NBA yet. I would prefer if it didn't.

Gay is one of those individual phenomenal players you don't want to trade for.

Can people please stop over-reacting to Ibaka's 'decline' Some of his defensive decline, rebounding, scoring has links to other causes. Standing out at the 3pt line defending PF's who shoot threes puts him away from the basket, reducing his FREQUENCY of shot blocking. This is today's game, bringing bigs away from the rim. Rebounding he has had the load taken off his shoulders from when he was playing with Perkins, to playing with Adams/Kanter who excell at rebounding so Ibaka was able to step out to the 3pt line and shoot, and so that he could box out and allow Adams and Kanter go to the boards effectively. Sometimes people forget it's a team game and someone else needs to contribute even though it reduces a players statistical significance. His scoring like someone mentioned above, that is something that he can focus on being more balanced. Perhaps though, in our team we only will need him as a stretch 4 playing possibly next to Vuc depending on what happens, but I do agree he can go inside a little more in order to get him going in all facets of his offense. He is 26, he is coming to play for Vogel. Who lets not forget makes defensive bigs MONSTERS. Let's see how it plays out.

I am gunna miss Vic so much. He was an entertainer while being a good player for our team. He had his shortcomings which were under the telescope due to our own WEAKNESSES and NEEDS as a team, so I can see why he has been moved. For me, it's a Win Win trade, depending on if we can bring in something more to the table in trades/FA. Interesting direction, never saw it coming and that's why it hurt so much but possibly the right way forward. I will reserve my opinion for now.

It's puzzling yeah, but theres no way henningan makes a stupid move like this without something else in the works. Maybe butler is coming, maybe horford comes and plays next to Ibaka. Maybe durant wanted to stay with Serge, perhaps Vogel brings PG, maybe Vuc is packaged with a few pieces and future first for butler. Everything is ridiculous and theoretical but my point is, there is more moves to be made. There HAS to be

I can honestly see him moving up alot before draft time, I may be wrong who knows. That's what I feel will happen though In regards to a few posts above about Thon

Yes but I wasn't referring to how many passed on Porzingis. Thon will likely go 7-14, on a wide scope. So that gives room for more teams to pass. This is the point i was making

Getting Aaron moving off the ball is going to make him that much more of a dangerous player. I do think however, for him to be utilized to his maximum potential in the PnR, he is going to need to reach a respectable level for 3PT%. Once this happens, you will see how much it opens up his options once he receives the ball out of the PnR. If he pops, he can knock down an open three (If he becomes decent), or he can blow by slower opponents going to the rim, dishing, kicking, dunking, finishing. Not to mention, him having a respectable three ball, will open up lanes for ball handlers in PnR, and create lanes for Gordon to cut as the PF guarding him, will need to be higher in order to close out. Aarons speed is something we need to use to our advantage, with him slipping screens and cutting to the hoop.

It's a no from me. Okafor is at this stage, a Vucevic with a few years minused. Still has problems on the other end, and that's why we have problems there. Noel, a guy who can't do it at both ends.

I do agree with that. But I seriously think, Maker is going to be that guy where alot of teams pass because there's not enough evidence. Yet he becomes a very decent player.

Starting to think Thon Maker will be the Porzingis of this years draft.

I agree, it needs to be a figure that is tradeable, and gives us a way to cash him in on an asset, depending on who we can allow to come during FA. If we pull a Batum, Deng, Barnes out of the box, his contract needs to be tradeable.