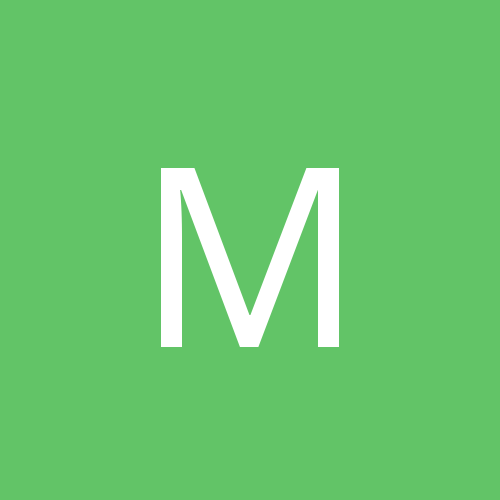 Content count

9,731

Joined

Last visited

Days Won

33
Community Reputation
224
Excellent
About Magicman28
Rank

Senior Member


Birthday

07/28/1978
God I hope we at least get the 3rd pick.

Damn...He very well might be gone before we pick.

Man...Working out and looked up at the TV and saw the score and immediately thought the same thing.

I'm intrigued by Bamba myself. I wouldn't be mad if we picked him.

Maybe. I'm not going to get too hanged up on a bad shooting night. I don't put him as Booker because his passing just so damn good he actually makes his teammates better and produces wins.

You're downplaying. They didn't "defend him hard." Their entire strategy was to hone on him and him only. Let someone else beat them. Guess what? No one could. Him single handily doing what he did beforehand, was dominating and producing wins. I'm more like, imagine if he had NBA talent running with him.

It's a concern. I just think his strengths is our weakness and imo his strength could become elite. I also don't buy he can't be a least average defensively.

No not the only but usually there's someone else who can create to some degree. Trae had no one who can create like he can and he was on such tear while producing W's teams just decided to focus solely on him. He got the superstar treatment. Think about that for a sec.

Wonder what he shot before defenses started to pull the ol focus on him and let everyone else hurt us strategy.

Yup. I saw what I needed to Plus what I've seen him with the ball in the past. I'll try to catch more later but I don't need a hour long documentary.

Nah. He's lightening quick laterally on offense. I think it's an effort thing and watching that, a simple technique added would change a lot of his issues. A guy who has to create the entire offense like he does, usually skimps on defense. Remember when we discussed that with AG and rebounding? Focuses so much on one area others suffer. Except Trae WAS the entire offense.

Nah. First sentence is false. Last sentence first paragraph, yeah for you, or for Elfrid Payton, Fournier or anyone else, but for him, that's like saying Curry shouldn't do that until it goes in. Last paragraph, not when you have his range, his ability to get off his shot and when his passing is elite. You're missing the eye test with him man.

Nah. I mean you speak of him like he's Damien Stoudamire with John Amaechi like mobility. It's insane.