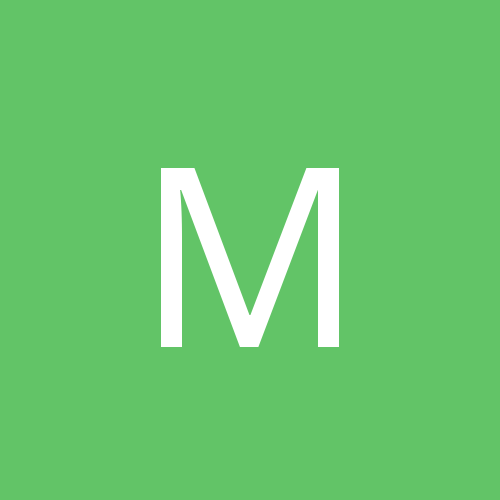 Content Count

11,170

Joined

Last visited

Days Won

43
Community Reputation
289
Excellent
About Magicman28
Rank

Senior Member


Birthday

07/28/1978
Recent Profile Visitors
The recent visitors block is disabled and is not being shown to other users.
You're surprised? This isn't about blm. This isn't about choice. You either do what they say, do what they do, or you're whatever negative insult they choose to label you.

Yeah I got some. Not media oriented. Just started reading this the other day. Buddy told me about it. I don't know how it would be possible.

Well he's human. He's been a part of that "club" his whole life. That's why I won't let my guard down nor will I be blinded by party line or get too comfortable. I do like what he's done (not what he says but I think what he says sometimes is for a reason) and my rights...He's got quite the opposition from those who want a world government. I hope he succeeds. So, April 1? Heard about that?

You really believe "that's" going to happen?

Should research Poynter. Not exactly unbiased.

CNN, there's a legitimate source. Isn't it up to the hospital to order the right amount of PPE?

https://www.cato.org/blog/coronavirus-nih/cdc-funding Let me tell you something, CDC saw this coming. They tried to get into China back in December. Chinese government denied them and kept insisting its animal to animal. The Chinese government even hid the history of this virus from CDC. Chinese being the communists they are even controlled the media from being leaked. They wouldn't even announce it even though CDC knew about it. China flat out denied it. Do you know how this virus got it's foothold?

The corporations are the ones who employ the masses. Like it or not. I'll never be <insert any politician name> fanboy. I vote for whoever upholds the constitution and doesn't take my rights. Then I look at other factors like economy but a fanboy? Absolutely not. I don't want to be in their club. There's a lot here though. A lot going on outside of just health care.

"This is not a time for people to freak out and be overly concerned," Cetron said. "This is a time for vigilance and awareness." He added that much more common illnesses, such as the flu, are "much bigger threats" to Americans than the new virus from China. Do you think it's possible that if the director of the CDC's division of global migration and quarantine says this to the public, he said the same thing to Trump telling him they got this which is why Trump would say three days later they got it under control? Then read that Jan 24 transcript where the CDC head executive echoes Trump's comment about it being a traveler from China and praise the efforts of the federal, state, and local governments. Same CDC that back in October (2 months before the virus popped up) had a summit about how to deal with Coronavirus's with good ol Bill Gates and some media executives.

http://www.centerforhealthsecurity.org/event201/ Bill Gates, members of the CDC, and some other "key" including executives from the media were there

Yup. He's now the chairman. Want to see something interesting? Go look at John Hopkins website and the summit they had in October. Guess who was there and what that summit was about?