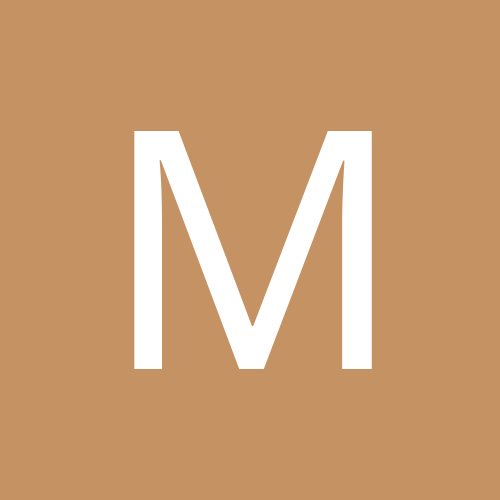 Content Count

46

Joined

Last visited

Days Won

1
Community Reputation
11
Good
Recent Profile Visitors
The recent visitors block is disabled and is not being shown to other users.
I disagree with their assessment on Jabari not being able to create space and make 3's. He shot 42% and we've seen plenty of video of him making contested 3's. I like Shaedon as a potential 2nd lotto pick if were to get one. But I'm all in on Jabari #1.

I'm about locked in to taking Jabari #1. But do you think the Kings or Blazers would be open to a trade? We have some assets available Ross, Issac, Markelle, Cole, Bamba, Bulls 2023 pick. What would entice them to give up a lotto pick and get us Sharpe? I like Fran, Suggs, Carter Jr and our #1 as our core pieces. Everyone else is available for the right deal.

I love Royce Oneale and maybe this trade breaks the Shaq curse!!! ;-) These type of strategic moves move your team and roster forward. I'd go T.Ross, (Hampton or Chuma) and our highest 2nd rounder for Oneale and Rudy Gay.

I think I just want to move on from Mo. He still has holes in his game and could be expensive to match. Let someone else take that risk and we can get a guy for MLE or 2nd round of draft to replace him. Another thing to mention is there are rumors about his attitude and work ethic and he didn't really step up and get better until his contract year this year. He didn't do enough to justify being a lotto pick and I just see his consistency being a problem for rest of his career. He'll be a backup somewhere and maybe that's where he will excel. And lastly maybe Coach Mosley was tanking and that was the reason, but I also don't won't throw out two starting centers again with him and WCJr. I think even though the +/- didn't always show it ...this the league has changed so much that throwing two bigs out there for long periods is a recipe to lose. The experiment worked in small batches, don't make it a long term thing where Magic fans have to watch that crap again next year.

My one rule is that he is not allowed to play with a Lebron team. I can just see him going full Ray Allen in Game 6 and getting Bron another ring. Nope I'd take a lesser 2nd round draft pick to keep that from happening.

Can we avoid the Aussie's from here on out? I feel like they get too much sun/radiation out that way and are a bunch of basket cases or they just end up as busts. Andrew Bogut, Kyrie Irving (Although plays for Team USA), Ben Simmons, Dante Exum Maybe Giddey will turn into something, waiting for him to go full Ben Simmons in three years and demand a trade

Exactly we could be in a cycle of losing. I'm not as sold on the 2023 class. There has been talk of "great" classes in the past 2007, 2008, 2010, 2014. I think we pretty much get the same amount of stars in each draft with most players never living up to their potential. I'd like us to go all in one of these PF's Smith, Banchero, Holmgren to pair up with Franz and WCJ. Hopefully one is a stud and you also hope that one of Suggs, Fultz, Cole, Hampton turns into that superstar PG to pair with them, but not holding my breath on that. We need one really great hit with someone, and then to be good enough with the rest of our guys that other allstar players want to sign with us again...that's how we end the cycle of losing and create a championship window.

I agree with this. You take BPA and let it sort itself out. OKC with Durant, Harden, Westbrook, Ibaka was a exception to the rule. Most rebuilds don't end with every lottery pick becoming part of core. They usually look for a star to build around and package the others for something better. Look at the Sixers they had lots of picks and Embiid, Okafor, Noel, Simmons, and Fultz. They came out of it all with Embiid and Simmons (whom was just traded for Harden). The Lakers moved all their lotto guys Ingram, Ball, Russell, Hart, Randle (renounced) for essentially AD. We are basically looking for a superstar to emerge/develop out of Fultz, Anthony, Franz, Suggs, 2022 draft. And if you get a 2nd allstar out of that then very successful rebuild...otherwise package what you can for guys that can make that superstar better. If Issac and Carter Jr. develop they could also be nice icing on the cake. The main thing is to get a good enough team that other good players want to sign here to play with that superstar.

We are really close to locking in top odds of 14%. We've already got 11.5% chance of winning. This seems like a Magic year to win the draft.3 PF's are all at the top and none have separated be the top pick. Team > Odds for No. 1 Pick Team 1 > 14.0% Team 2 > 14.0% Team 3 >14.0% Team 4 > 11.5% Team 5 > 11.5% Team 6 > 9.0% Team 7 > 7.5% Team 8 > 4.5% Team 9 > 4.5% Team 10 > 4.5% Team 11 > 1.8% Team 12 > 1.7% Team 13 > 1.0% Team 14 > 0.5%

Maybe the Exhibit 3 verbiage in his contract isn't what we thought it was. I would have thought we would have activated it by now and cut him loose to save $17.4 million a year. Maybe they feel really strong that he will recover fully and come back next year with a boom...might be worth one more chance for Weham? I have that sinking horrible gut feeling that Issac is always going to be injured like McDyess, Greg Oden situation.

It would be better to hold on to him till Draft night and see if they can dump a big expiring salary for additional assets. But I also like the idea of keeping his bird rights and bringing him back for a similar deal TRoss got. I'm also disappointed we didn't move TRoss or Bamba today. Funny thing is we were thinking about Bol Bol instead of RJ in the Aaron Gordon deal last year and now we got both.

Does anyone have any recent updates on JI or Kelle? I agree that they need the reps...would be a waste at this point to sit them out the season. We're a top 4 lottery teams odds with or without them. Might as well bring them back and find out if we are moving forward with them as core peices.

Yes same here. I want to see what Cole does off the bench with Ross, but also want to see Ross moved to see what younger guys can do. If we got Harris back on a lesser Ross like deal, that would be great, I feel like the Kings, Raps, Wolves, Pels, Hawks or Knicks could jack up the price for Harris. Maybe our competition. Cole's had some monster game this year, but it looks like since he's gotten back from injury (maybe was happening before that) that he's negatively effecting the progress of team mates when he's on the floor. If that continues you have to bench him. The NFL and NBA are very different when it comes to development. We can look at the Jags at QB and see Lawrence making improvement, it only take a season and a half to evaluate whether this guy is making enough improvements to be a franchise cornerstone. In the NBA because the season is so long you have inconsistent performances and injuries that push that development out for years.It can take 3 years before we know if a guy is worth moving forward with. Even with Bamba's 32 yesterday, I think we've seen enough inconsistencies to know this guy has an attitude with being a backup and hasn't put the work in to be a reliable cornerstone. RJ we're still evaluating, I'm not ready to give up on him, but I think he is gone. I think Chuma is another one that you resign for the right price, but don't care enough to match if someone outbids you in Restricted Free Agency. For me it's Suggs, Fran, WCJr as the core and hopefully Fultz and Issac can compliment that into something special.

I'd like to see how Fultz does with Suggs. If it's a better option then Cole Anthony black hole since he got back from injury then I would include Cole in any trade with Ross or Bamba to get some quality return. If Fultz isn't the same pre-injury then we cut our losses include his salary in any trade. Forced to roll with Cole, Suggs until something better comes along. Still haven't given up on R.J. , but getting close. I do think Suggs, Franz are our long term future with WCJr as a core piece unless someone better emerges. Hopefully Issac comes back with no more injuries, but prepared he may not be here either. That kind of season. ...for All Nba teams.

Maybe I'm the lone wolf on this sentiment, but I don't see any issues with playing R.J. at PG. This year is about player development and the youngin's learning to play together. Nothing wrong with playing him at PG and working on those skills. He'll be even better at SG/SF having gone through it. The Thunder threw Harden at PG and KD at SG for one season. Didn't work out, but maybe they are better players for it. If we continue to have bad results into year 2 of this rebuild then yes, let's make changes. One season won't kill us. They learn from each other this year, work on their games and we add better role players next year to boost this core.