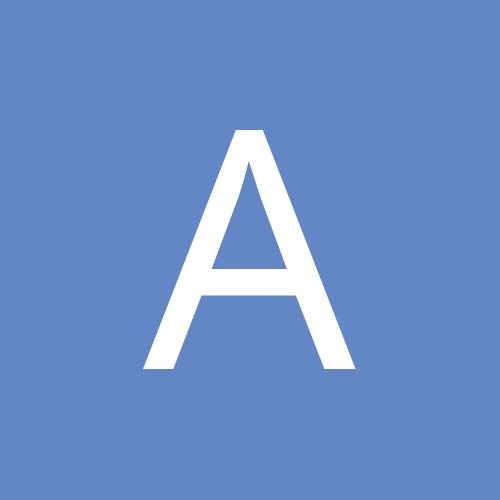 Content Count

232

Joined

Last visited

Days Won

3
Community Reputation
25
Excellent
Recent Profile Visitors
The recent visitors block is disabled and is not being shown to other users.
Like with "any" lottery....you just need to get lucky. The Magic did their part, let's see if there is a nice reward in the making.

Chet should not be selected by the Magic with whichever our pick is....select and trade him, ok.

Thanks Trey !!! That kid Dwight was huge at 18....in so many ways, a no brainer to select him over Emeka.

Would be cool to put a pic of Dwight pre-drafted next to Chet's.....

Is Royce O'neale (29) going to be better than Chuma (24) in the future? No.....Chuma has shown flashes of being a tremendous 2 way player already and will only get better once the team is unleashed from the necessary limbo stage they are / will be for one more year.

JI will be brought back slowly....he might not even be a starter (to face the other team starter) for the foreseeable future. JI, in this NBA era is without a doubt a player that can play in the middle and do it very well. I think WCJ and JI will split the minutes in this position next season. Also, both can be on the floor at the same time at least defensively....offensively, time will tell. In this scenario, the Magic can draft a wing player...Keegan Murray. The player from the top 7, that is the best scorer, the most developed (2 full years in college) and 22 when the season starts or Paolo Banchero, good passer, scorer, 40 inch vertical, one year of college, will be 20 when season starts or Jabari Smith, good shooter / scorer, 7'1" wingspan, one year of college, will be 19 when season starts. Keegan or Paolo or Jabari plus Franz and Chuma trilogy should get the majority of playing time at the forwards positions. This could be a solid trio. Drafting a wing, allows Jalen to continue his development as a starter and to play / learn both guard positions, which he is capable of or should be. Last but not least....the Magic are one of the youngest teams in the league....and after this draft are going to get younger. Being one of the youngest team and ending the previous season as the 29th worst team means that next year the team is going to continue the full rebuild for one more year, BECAUSE: "THE 2023 NBA DRAFT COULD BE ONE OF THE MOST TALENTED IN RECENT MEMORY" And we all know that we have 2 first round picks, the Bulls and ours. Hoping Zach Lavine goes to the west and signs with Portland as some media is reporting. Our party is coming....wish it would have been "yesterday or now" but I'm pretty sure is a soon tomorrow.

Can you PLEASE add who you believe is the comparison player to each of these seven?

Told you....best hospital in Orlando.....the Orlando Magic Hospital............THIS JALEN NEWS IS SOOOOOOOOOOOO UNFORTUNATE.

It's HIGHLY probable that the Bulls offer Zach a max contact of $200M / 5 years....he is eligible. They can go $160M / 4 years. Zach is NOT coming to Orlando next year except when the Bulls visit the Magic. The star or stars or superstar players will be found via the drafts.....the 2021 (Suggs and Franz) , 2022 and 2023 drafts.

I think the draft years of this Front Office NOT using the 2nd round picks are over....appears that during those years of Markelle, Fournier, Gordon JI, Vuc, their main focus was on the first rounders. Drafts on which they did good....for example, Chuma with the 16th pick and Cole with the15 were and are both solid additions. If Chuma and Cole's draft were RE-DRAFTED today, both are probably top 10 picks or higher. I expect the Front Office to USE the 2 second round picks on this draft.....and expect 2 more players that...we'll see who they are before saying what they bring to the team.

Yeap, Shaedon can very well be Dwight not Kwame.... Which others prospects in this draft have the potential to be Dwight, "high schooler" / young, athletic, raw, besides Shaedon? Would be nice if the possible strategy by the FO to trade down net us 2 players.

The only THREE HIGH SCHOOLERS that were drafted # 1 overall in the history of the NBA are: Kwame Brown 2001 LeBron 2003 Dwight 2004 Which of these 3 can Shaedon become IF a team has the guts to pick him numero uno?

.....AND (at least I did) we thought the Eastern Conference Playoffs were going to be better than the West this year. Hope you all are watching, cause it's going to get better. Anytime any series goes at least 6, it's anyone series to win. We......can only WATCH. The NBA Playoffs are FUN !!!!!!!!!!!!

Markelle won't play 48 MPG, or the full 82 games, injuries can happen to any player at any time. Cole, 22 when the season starts, is an asset for this FO and they got him relatively cheap, $3.5 M this season. If the FO can master a blockbuster trade Cole as an asset is tradeable. Other than this scenario, Cole is part of the FULL rebuild the FO is orchestrating.

At least is not Fournier who will be guarding him....TRoss would torch him !!!!