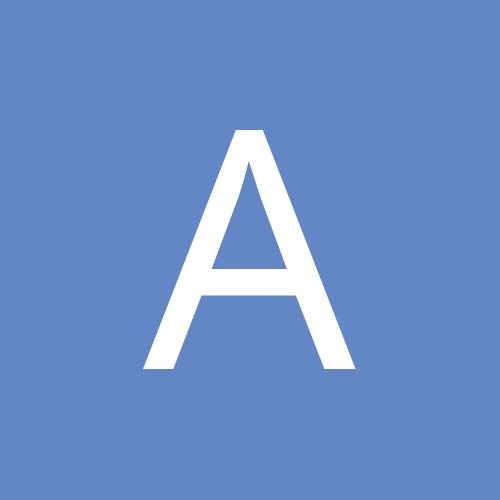 Content Count

605

Joined

Last visited

Days Won

8
Community Reputation
85
Excellent
Recent Profile Visitors
The recent visitors block is disabled and is not being shown to other users.
NBA DRAFT LOTTERY 2023: Tue, May 16, 2023

The "one" thing I know about this draft is that we are getting 2 very, very nice players.....some of which won't even crack the starting lineup next year. This team is going to be loaded for next year....playoffs are coming, deep runs too !!!!

MARCH MADNESS SATURDAY MARCH 18 - POTENTIAL PLAYERS TO BE DRAFTED BY THE MAGIC IN THE 1ST ROUND: Gradey Dick / Kansas (1) vs Arkansas (8) Brandon Miller / Alabama (1) vs Maryland (8) Nick Smith / Arkansas (8) vs Kansas (1) Anthony Black / Arkansas (8) vs Kansas (1) Jarace Walker / Houston (1) vs Auburn (9) One of the headliners out there is: Kansas vs. Arkansas is a Final Four matchup in first weekend of March Madness. Game is at 5:15 PM EDT MUST SEE TV AFTER WATCHING THE MAGIC VS CLIPPERS GAME AT 3:00PM EDT

MARCH MADNESS FRIDAY MARCH 17 - POTENTIAL PLAYER TO BE DRAFTED BY THE MAGIC IN THE 1ST ROUND: Keyonte George / Baylor @ 12:20 PM - 9P, 3R, 1A Baylor (3) won and advanced to the 2nd round. Plays Creighton (6) on Sunday March 19.

March Madness: Only 23 perfect brackets are left after wild upsets from Furman, Princeton on Thursday Just seven games into the first round of the NCAA tournament, only 0.06% of brackets made through Yahoo Sports were still perfect. By the end of the night, only 23 perfect brackets remained.

Magic bigs ran the fast break very nicely last night.....team has a bunch of solid NBA players + 2 stars. I think Paolo has a chance to be super !!!!

TORCHED !!!!!!!!!!!!!!!!!! "Terrence Ross made two free throws for the Suns with 6.1 seconds left for the game's final points." Althouhg Cole tried to jinx him....

MUST SEE TV TONIGHT.....MUST SEE THE ONE AND ONLY, THE HUMAN TORCH !!!!!!!!!! IN 8 GMS WITH THE SUNS: 10 PPG, 38% FROM 3 POINT LINE WISH WE WOULD HAVE STARTED OVER FOURNIER EVERY DAY OF THE WEEK

MARCH MADNESS TODAY - POTENTIAL PLAYERS TO BE DRAFTED BY THE MAGIC IN THE 1ST ROUND: Gradey Dick / Kansas @ 2 PM Brandon Miller / Alabama @ 2:45 PM Nick Smith / Arkansas @ 4:30 PM Anthony Black / Arkansas @ 4:30 PM Jarace Walker / Houston @ 9:20 PM

Who Should The Orlando Magic Target In The 2023 NBA Draft? by Jay Serrano March 9, 2023 Here are the top 5 prospects the Magic should look to target: Victor Wembenyama/Scoot Henderson – Before you say anything, hear me out. While getting the chance to draft either of these two generational prospects is the least likely outcome, it is not impossible. The Magic have had tremendous lottery luck in the past, specifically receiving the number one pick in back-to-back years in 1992-1993. Should the basketball gods be on our side, either Wembenyama or Henderson would make a perfect fit with this Magic team and would undoubtedly leave them with the best young core in the league. IF WE STAY @ 5, THE ODDS FOR PICKS 1, 2, 3 OR 4 ARE: 10.5% FOR EACH ONE Brandon Miller – While there has been some controversy off the court around Miller being involved in a shooting, there is no controversy on it. Miller has been the best player in college basketball all season long, and his size at 6'9, 200 lbs, along with his scoring and shooting ability, would be a perfect fit alongside this team with tremendous potential. Gradey Dick – Widely considered the safest prospect in the draft, Dick is another perfect fit with his 6'8 frame and lights-out shooting ability, specifically from three-point range. He also projects as the ideal 3&D wing, being one of the better defenders this season. Amen Thompson – Considered the better of the Thompson twins, Amen profiles as a 6'7 combo guard who can guard multiple positions and can score from all over. The issue lies with his shooting; however, while his jumper is not totally broken, it would add to the problem the Magic have of their lack of shooting. Nick Smith Jr. – Another combo guard, Smith Jr. would slide in seamlessly at SG alongside Fultz and could even run the point at 6'5. While his season started off rough, his scoring potential has been on full display this past month and looks to continue this run into March. There are still 16 games left in the regular season, and the Orlando Magic have not yet been mathematically eliminated from a possible play-in run. However, it is never too early to look ahead and see who could join the already fun and electric Magic team in just a few months. Regardless of how the NBA Draft lottery plays out, the Magic will be able to add one or two solid young players who should help this team take another step forward.

BULLS HAVE THE 9TH TOUGHEST REMAINING SCHEDULE The Bulls have both the East's worst record (6-13) against the Western Conference and 11 games remaining (two more than any other East team) against the West. Six of those 11 are on the road, with the Bulls just 1-8 in Western Conference arenas thus far. The Bulls are also one of three teams without any rest-advantage games remaining. Their only game against a team playing the second game of a back-to-back (April 5 in Milwaukee) is also the second game of their final back-to-back. MAGIC HAVE THE 5TH The Magic are one of three teams with only two back-to-backs left to play, which is a great thing for them because they've been the league's worst team (1-10) in the second games of back-to-backs. One of those two back-to-backs is in the same city (Los Angeles) on March 18 and 19, with the easier opponent (the Lakers) being the second game. PACERS HAVE THE 2ND The Pacers have six remaining games (most of any team) against the league's bottom four teams (Charlotte, Detroit, Houston and San Antonio). But they're one of two teams (the Spurs are the other) that hasn't won a road game (they're 0-11) since Christmas, and after they host the Celtics on Thursday, they'll play 11 of their next 14 games on the road.

Can Jarace Walker play the wing (small forward) position or the center position in the NBA? Or is he mainly a one position / power forward player?

And what about the Overtime Elite League where Ausar and Amen play? Both projected top 5 in some mock drafts.....deserved?