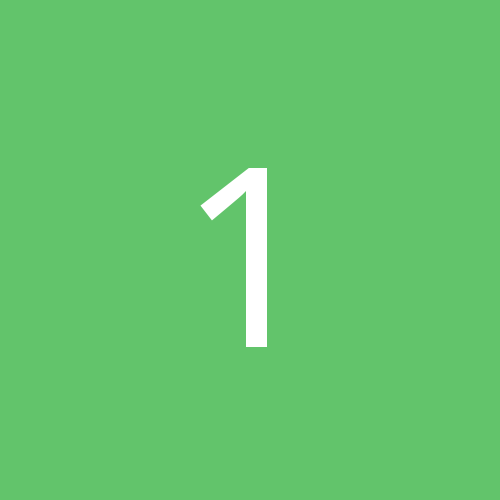 Content Count

22

Joined

Last visited

Days Won

1
Community Reputation
3
Neutral
Don't see him ever cracking the Top 10 in the league list. But I could see him get near the Top 20 or so at his ceiling.

Picking 6 isn't as horrible as it feels. Sights were set on 5 or better. Damn.

True. Tatum is a different story for me. I'd take Tatum over Fox and not much time would run off the clock in doing so. I would cringe while doing it because Duke players and the NBA is a horrible mix, so says history. But Tatum has a nice game.

I do. Not by much but Smith as a lead guard makes lazy decisions with the ball, which is bad on the collegiate level and a nightmare in the league. I also always question a prospect with that much ability and upside who's team was so mediocre in college (admittedly not always indicative of his future in the league...see James Harden). I also don't think I'd be mad if they took Smith either. I just think Fox has a better impact on his team, even though his numbers aren't as elite as Smiths.

I've been on the Fox train for a long time. The comparison to EP needs to stop. EP's jumper was broken from birth. He doesn't push tempo anywhere near the same league as Fox. Athletically..no comparison. I am shocked Fox shot so poorly from deep because his mechanics couldn't be much better than they are. He may never be as good as Wall (his best comparison in terms of style of play). But as a prospect, he's much closer to Wall than EP. If we pick higher, I'd take a different route. But at 5, I'm not going to let EP prevent me from taking the highest ceiling prospect at 5. And assuming Fultz, Jackson, Ball and Tatum are gone, it's a no brainer if Orlando is on the clock. Must admit that I thought very little of EP when we took him. Wanted Lavine.

My opinion..De'Aaron Fox is being severely underrated on this forum. He'll be even better in the league with more floor spacing. I don't care where Orlando picks, if he's the guy, it'll be a win for Orlando.

Hadn't really thought about him being available. But he would make so much sense for this roster. And I'm in the very small minority who still would like to see Barnes here. He's not a superstar but I think he'd fit well on this team. That cat has taken and made some big shots in a championship run. Can't find that every day on the market.

Wouldn't mind Hammons, Felder or Payton!

Realistic wishlist as of now 1) Wade Baldwin 2) Deyonta Davis 3) Henry Ellenson 4) Malik Beasley 5) Skal

Can't remember where I posted it but, I pretty much was spot on with this. I think Payton would probably be the best backup PG in the league, which is not a bad thing at all. The roster has to compliment itself, top to bottom. Of the youngsters, EP is by far the most expendable. Dipo is gonna get maxed. AG has obvious untapped potential, as in he's Hella athletic and is an upper echelon defender already. Mario is the most deadly shot on a roster starved for floor spreading, so his value is head and shoulders above EP. Kid is easily the weak link of the future starters on this team when you look at it. The leap he'd have to make to become an upper echelon point is something I'm not holding my breath for. But I'm all for him proving me wrong.

I've never been sold on him. Unfortunately, Rob seems to see a potential jump shot (where?), a floor general (nah), and a guy that can take a franchise to the promised land (???). How? Position needs overhauling IMHO.

Dude is almost like an extra defender on the court, at times (on our offensive end). 0 threat of a jump shot and really struggles to blow by anyone. Has to have a pick in order to get into the lane more often than not. He's an upper end backup PG though. I'm Kool with that.

Completely agree. This draft is the definition of mediocre past 4, if you ask me.

I'm gonna guess he'll look like Klay Thompson, in comparison to Elfrid, lol.