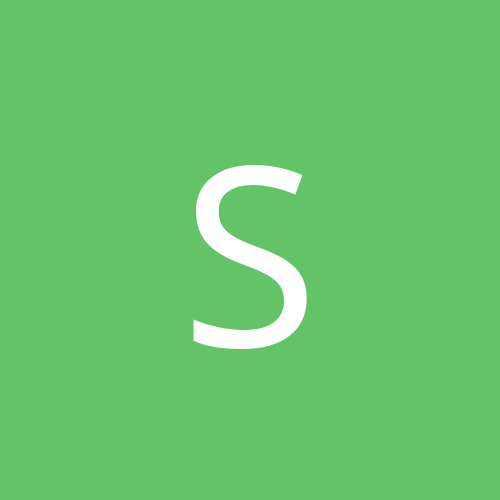 Content Count

4,798

Joined

Last visited
Everything posted by Shine88
Vanderbilt just locked up a spot in the Wolves rotation... We had him too, but traded him for Justin Jackson.

I think we can add Jarred Vanderbilt to the list with THT, or guys we drafted that could of been solid rotation pieces for us, but we traded them for nothing. Vanderbilt registered 11 points (4-5 FG, 3-7 FT), five rebounds, two assists, three steals and two blocks across 23 minutes in Tuesday's loss at Denver The kid is only 21 years old and been in the league three year. I was kind of excited we drafted him that year, only for us to trade him for that kid from Maryland. Say what you want about Calipari, those Kentucky kids come into the league prepare for their opportunity.

Can't lie. I kind of like the moves we made this off-season. Would of liked Harkless over Ennis, but I understand the move. But with that being said, I think we'll be players at the trading deadline.

Shams Charania @ShamsCharania · 17s Free agent guard DJ Augustin has agreed to a three-year, $21M deal with Milwaukee, sources tell @TheAthleticNBA @Stadium .

Bacon to Orlando. 2-year deal. Vincent Goodwill @VinceGoodwill Dwyane Bacon has agreed to a two-year deal with the Orlando Magic, according to sources

Like father, like son @The_ColeAnthony x @GregAnthony50

Oubre to GS for a protected 1st round pick.

I think Damyean Dotson, Glenn Robinson III, Moe Harkless, Rodney Hood and James Ennis will be the wings we target on Friday. Dotson is my favorite of the bunch. He's cheap and reminds me of Danuel House.

Wes Iwundu @_Iwundu25 · 32m Beautiful city of Orlando, Thank You

Cole Anthony will wear number 50 for Orlando. The same number his father wore.

Ian Begley @IanBegley · 34m Elfrid Payton, Kenny Wooten will be waived & NYK, as expected, won't exercise Bobby Portis' option, sources confirm. Some mutual interest in Portis' return, per sources. Also, no qualifying offer for Damyean Dotson. NYK has planned to keep Reggie Bullock. Newsday first reported. Dotson would be a solid addition in a 3-and-D role. Will have a lot of suitor on the market, but I feel he'd be a good fit for us. Reminds me of a poor man's Danuel House.

I think Vuc for Andrew Wiggins would be a good trade. I could see GS trading Wiggins this off-season if they land Edwards. Plus, Wiggins still has some potential and he 'd be a good fit with our young core (Issac, Gordon, Fultz and Bamba).

Hit the nail on the head. It's time to move on from Fournier and Vucevic. Both of those guys are stunting the growth of our young core, which is a pretty good core to build around.

Jaden McDaniel and Precious Achiuwa are my guys. McDaniel reminds me of Brandon Ingram and Achiuwa reminds me of Pascal Siakam.

I doubt it. WesHam knows this upcoming offseason is make-or-break for them. It's going to be an interesting summer.

I highly doubt Evan will opt in, especially when this will most likely be his last shot to get paid. Plus he's having the best season of his career. He should get anywhere from $15-$18 million per year on the market this summer.

AG only getting 5 shots is a joke. We need to move on from Vuc and Fournier. Trade Vuc to GS for Wiggins and a second round pick. I think Wiggins would fit in nicely with our young core.

Ish, is frustrating. Make me question Clifford coaching ability. The guy gets torched every night. WesHam needs to make a move for a backup pg. See if Ntilikina or Dunn is available.

MCW should backup Fultz and Iwundu should replace Augustin in the rotation. This needs to happen. It'll give our 2nd unit more length to be more disruptive on the defensive end.

Augustin is the worst. The guy dribbles too much. The offense never flows when he's on the court. Plus, he gets cooked on defense.

WesHam needs to find a way to get Ntilikina from the Knicks. He'd be the perfect backup to Fultz in this system. Augustin just doesn't fit. Solid backup, just not for this system.

I think Fultz is a right-handed version D'Angelo Russell.

David Baumann @DavidBaumannORL Source: Daquan Jeffries ( @daquan_jeffries ) recently turned down a two-way offer from @OrlandoMagic , however, it is expected that he will compete for a Magic roster spot in camp. Team impressed with his versatility and Summer League performance. #PureMagic

Yeah, he looks like the real deal. MVP of the summer league.