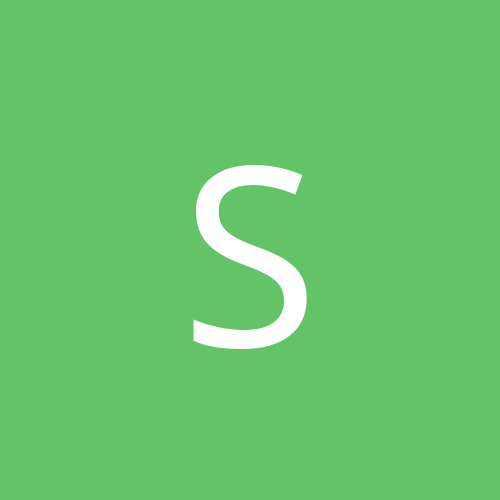 Content Count

4,857

Joined

Last visited

Days Won

1
Community Reputation
25
Excellent
Contact Methods
Website URL

http://i43.tinypic.com/fxqgyg.jpg
Recent Profile Visitors
The recent visitors block is disabled and is not being shown to other users.
Jordan Hawkins. He's like a more athletic version of Desmond Bane. The kid is silky smooth.

This Mosley guy ain't it. I always felt we should have given Becky Hammon a shot.

Mitchell is Gilbert Arenas. You don't mess up your rebuild for those type of players, especially the price you'll have pay. Guys like that need to be pair with a bonafide #1 in order for your team to be successful, which is why Miami is the perfect fit for him. If he wound up here, he would stunt the growth of both Paolo and Franz and we can't afford that. Luka and Tatum are the only two players that I'd blow the rebuilding project up for.

This. We rush the process with the last regime, and ended up trading three guys (Oladipo, Harris and Sabonis) who all three went on to become all stars for Ibaka and Biyombo. This move put this franchise back 6 years and we're just now getting back on the right track. I think this time around we should develop our young talent and get a better understanding of what we have going forward. You don't blow up the team in year 2 of the rebuild and throw the farm at Donovan Mitchell. I could see if it was Luka or Tatum, two guys on the verge of becoming superstar, but not Mitchell. I feel Miami is the best fit for Mitchell. They have a sure fire #1 in Butler and Mitchell would make a really good #2.

The Mitchell trade would set this franchise back like the Ibaka trade. We're in year 2 of the rebuild, we need to continue to develop our young talent so we can get a better understanding of what we have as of right now. I think the focus should be Paolo, Franz and Wendell going forward, and hope one or two of Fultz, Suggs or Anthony take that next step in their development.

Yeah, the flashes are there, he just needs to play with a real playmaker. Look how much Giddey makes the game easier for Chet and the rest of OKC young players. I think Kelle will have a big effect on Paolo game. He may be one of the main reasons he goes on to win ROTY.

I was thinking the same thing, especially since he's close to Cole and Suggs. He should be out there hitting Paolo and Houstan in their sweet spots. I hated how he came back in the game against Houston with the hero-ball, when Houstan was on fire.

Can't wait to see Paolo play with Kelle, because these guards are horrible.

The guard play is horrible. RJ not even running the offense, he's just looking for his shot. The recruiting sites have to stop hyping these kids up coming out of high school.

RK @beyondtheRK · 22m Reporting here says Orlando turned down an offer from Houston to swap the #1 and #3 picks, once Orlando made it clear they were selecting Banchero. This means the Magic had the option to move down to #3 to draft Jabari while adding future draft compensation, but chose not to. Quote Tweet Brian Windhorst @WindhorstESPN · 1h Paolo Banchero & Jabari Smith make their summer league debuts against each other tonight (ESPN, 10 ET) Here's a behind the scenes look at what went down in Orlando, Houston & Brooklyn on a draft day that will forever link the two: (w/@espn_macmahon) https://espn.com/nba/insider/story/_/id/34203706/paulo-banchero-jabari-smith-jr-mystery-surrounded-nba-draft-no-1-pick

It doesn't matter who he's playing, what matter is the moves he is making on both ends of the floor translate very well in the NBA. The kid is going to be a stud, if he can stay healthy.

He finished the year shooting 53% from the the 3, while carrying his team on his back to the Final Four. Plus, you tell by his shooting form (especially spot up shooting) that he can improve as a shooter.

Hopefully we sign Justin Lewis and Seaborn.

He's #1 for me. I watched the UConn game, he was big time in the clutch. The kids a STUD!