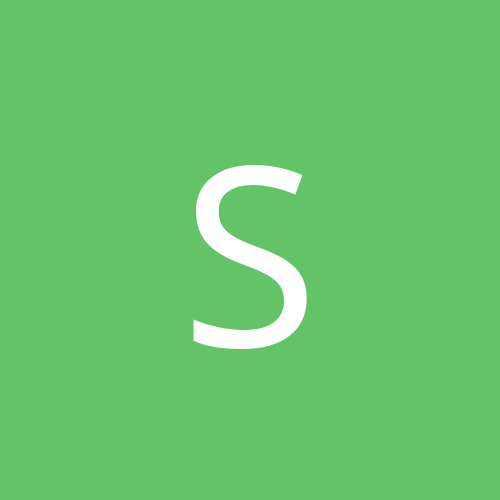 Content Count

4,798

Joined

Last visited
Everything posted by Shine88
I think McLemore is a more athletic version of Klay Thompson. I believe a lot of his stumbles this season had to due with the lack of PG play at Kansas.

McLemore it is. Hopefully we pick up another 1st round pick and draft Steven Adams. I think this kid will be the best big man from this class when it's all said and done.

I'm just hoping that we come out of tonight with a top 3 pick - which will give us a shot at Noel, McLemore or Burke.

Beno was with the SAS when Henny was there too.

I like the trade for us. Beno is a good backup, Harris is a young talent with some potential and Lamb is pretty much a Jodie Meeks clone.

I don't think Phoenix would be willing to give all that up for Hibbert and his Max contract. I see them building through the draft like us. But I wouldn't mind us trading J.J. to Memphis for Ed Davis and picks. I believe there will be a bidding war among a number of playoff teams for Redick.

I wouldn't mind trading Redick and Harrington to Minny for Shved and Williams.

Trade Redick to Utah for Kanter and Burks. Utah could really use some help at the guard position. We get a young C with a ton of potential to build with. Trade Baby to the Suns for Wesley Johnson and Markieff Morris.

Yeah, Poythress is the real deal. He reminds me of a younger version of Larry Johnson. I think him and Goodwin are the best two prospects on that Kentucky team. Ford said Poythress is the sleeper to go #1. Michael Carter-Williams is another guy to look out for this season. He's a tall, smooth, pass first PG in the mold of Rod Strickland.

He also dropped 36 on a really good Baylor team the first game of this season.

I like his game. He reminds me of Eric Maynor a little bit. But the guy that I really like is Archie Goodwin. I think he could be the best player from this class when it's all said and done. The kid has star potential. Patric Young (poor man's Serge Ibaka) is another guy I like from this class. If Hennigan were to get another first round pick for this upcoming draft, then I think Young should be a guy they target. I'd be happy if they were to come out of this draft with Shabazz/Goodwin and Young.

I hope they pass on Gortat. While a very good player, he just doesn't fit into our plans at this point and time. But if they were to trade for another big, I think it should be Dejuan Blair. He has become the odd man out in SA, and would be a good replacement for BBD if they were to trade him. He's also still young (23) too, so he'd fit right in with the rest of our young core for the future. But on another note, this will be a very long season for Magic's fans. I actually thought we had a chance at the 8th seed before the season started, but we're absolutely will be in the lottery. Hopefully we hit gold and get the first pick. I think we're due judging on recent history. The two teams that were in similar situations before us (Cleveland, New Orleans), both won the lottery after their superstars left town. Let's hope the trend continues!

The Magic are interested in Gortat, according to Hoopshype.

Baby needs to start playing team basketball. He never looks to make the extra pass.

The Thunder might be planning on bringing Daniel Orton back now that they traded Aldrich.

I like the trade for OKC. They didn't overpaid for Harden, and was able to get back a young prospect in Lamb who's very similar to Harden, as well as a good veteran player on an expiring contract and some picks. NICE!

Yeah, and Baby was playing as the 3rd or 4th option alongside two future Hall of Famers. Baby will be the 1st or 2nd option on this squad this season, and will be getting around 34 mins a night. So 14+ ppg won't be out of reach for him. S###, he averaged 19 ppg in the playoffs last year against a really good defensive squad. Affalo scoring average has gone up every year since he left the Pistons. Yeah, he averaged 15 last year, but as the 3rd option. Gallo and Lawson were the 1st and 2nd options on that team last season. He's being look at as the go to guy here, so I see him setting a new career high in scoring this season. This will be the greenest his light as ever been in his career. I could honestly see him winning MIP this season. And Jameer will be a lot more aggressive this season because he won't be sharing ball-handling duties will Turk as much. I mean he started playing at a much higher level when Stan leaned on him to run the show after Dwight went down. Nice try, though.

Again, Wall will almost miss the entire first quarter of the season. Which means the Wizards are in trouble. Who's on their roster that is going to run the show for them while Wall is sidelined? I'll tell you. Nobody. Then their starting big men are two of the most injury prone players in the league, so they both are bound to miss a nice portion of the season, too. Also, the Wizards are in no way, shape or form consider an Above Average team. And as far as their young talent goes, they had young talent for years. They do a poor job developing young talent, which is why they been picking in the top 5 in the draft every year. Now let's talk about the Bucks. Here a team that has had chemistry issues every year since Skiles took the HC job. Plus, I think Jennings and Ellis will have a hard time co-existing with each other. Especially this season, considering they both are in contract years. I think you're definitely underrating our squad, and overrating those teams. I think the Magic will be a more balance team then both of those teams this season. And I think our team chemistry will be a lot better than those teams, too.

Jameer, Affalo and Baby are guys who I would consider "decent scorer." All three of those guys can average anywhere from 14-18 ppg. Plus, we also have two more coming off the bench in Redick and Harrington.

The Wizards? Really? Wall is already out for the first 14 games, and possibly more. Which will be a HUGE hit against their record for the first month of the season, and they might not be able to come back from that hit. As far as the Bucks, I see us being right on par with them. Which is the reason why I see us being in the hunt for the 8th seed in the East.

Well guess what? That's one more "proven starter" than a couple of those teams have that the Magic will be competing with for the 8th seed.

We were also without Affalo, so what's your point?

If you take the top 6 teams in the East out of the picture, our team is right on par with the rest of the teams in the EC. That leaves us competing with the Hawks, Bucks, Raptors, Cavs and Pistons for the final two spots.

Here are three guys who I really like from this upcoming class: 1. Tony Mitchell, PF, North Texas - Mitchell is my sleeper pick for POY this season. The kid has tremendous athletic ability with a huge upside. He reminds me of a young Josh Smith. 2. Myck Kabongo, PG, Texas - I felt he had a lot of hype coming into his freshman year, and he failed to live up to it. But I thought he had a solid freshman year, and feel he is poised for a breakout season in his sophomore year. He's like a Eric Bledsoe's colone. 3. Jamaal Franklin, SG, San Diego State - This is a guy I'm really excited to see this season. He quietly had a breakout season last year, when he averaged 17 ppg and 8 rpg. I predict Franklin will make a big leap on scouts' draft boards this season like his former teammate Kawhi Leonard did in 2011. He reminds me of Tony Allen. I like the Shabazz kid, as well as McAdoo, but I don't see us picking that high in the draft.

Brian Roberts of the Hornets really stood out to me yesterday. I remember when we had him on our summer league team a few years ago. I think it was the year we drafted Courtney Lee. As far as the Magic players, I like what I saw from Moore, Ayon and pretty much the entire starting lineup. I see us competing for the 7th or 8th seed this season. We have a solid group of guys overall, and we're pretty much two-deep at every position.