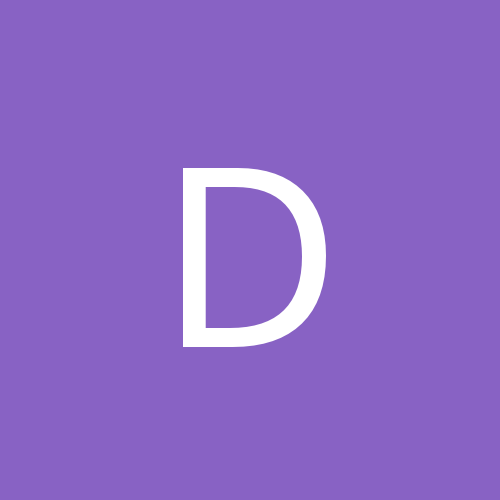 Dan Savage
Administrators
Content Count

823

Joined

Last visited

Days Won

7
Everything posted by Dan Savage
We followed Victor Oladipo around this All-Star Weekend as he took us through his All-Star experience: http://www.nba.com/magic/video/2014/02/17/victoroladipo021714m4v-3152270/

1

In continued celebration of the Magic's 25th Anniversary, the team is holding a pretty cool contest in order to collect photos of fans throughout its history. Just by submitting a photo, you could be entered to win courtside seats, opportunity to attend a postgame press conference and some other prizes as well. Even if you don't win, your photo could be featured on OrlandoMagic.com or in Amway Center. Since some of the more passionate fans in Magic history reside on this message board, I figured I'd let you all know about it. You can upload your photo and enter here: http://www.nba.com/magic/metropcs

Got it. I'll have to chat with the retail guys to see if there's anything they can do for the international crew.

They do customize them at the Magic Team Shop at Amway Center, but you're based out of Portugal, correct?

Do you live in the Orlando area? Reason I ask is they're about to do 25% off your entire purchase at the Magic Team Shop at Amway Center. If not and you're looking for a better price point, you can always do the custom replica: http://www.orlandomagicshop.com/Orlando_Magic/adidas_Orlando_Magic_Custom_Replica_Jersey-Black

Dan Savage replied to AddiFB's topic in Off-Topic

What dates are you going to be in Orlando?

Every basket from Victor Oladipo's 14-point fourth quarter: http://www.nba.com/magic/video/2014/01/28/012814magicpistons4m4v-3126886

Highlights thus far: Jameer Nelson's buzzer beater: http://www.nba.com/magic/video/2014/01/26/012614magicpelicans2m4v-3123996/ Oladipo Robs Gordon, Rocks Rim http://www.nba.com/magic/video/2014/01/26/012614magicpelicans1m4v-3123986/ Arron Afflalo's AND-1 vs. Pelicans http://www.nba.com/magic/video/2014/01/26/012614magicpelicansm4v-3123942/ Oladipo's Steal and Slam vs. Pelicans http://www.nba.com/magic/video/2014/01/26/012614pelicans15m4v-3123892/ Tobias Harris Blows Past Anthony Davis http://www.nba.com/magic/video/2014/01/26/012614magicpelicans12m4v-3123875/

Hey everyone, Happy to announce we're officially launching our Mobile App today. It's available both in the Apple and Google play (android) stores. You can get everything from game and score updates, shot charts, game tracking info, to the latest stories, highlights, videos, the latest episodes of Magic Drive Time with Dante Marchitelli and more. We also have the functionality set up so you can post directly to the message boards from the app (click the blue button on the top right to sign in). Apple Store Link: https://itunes.apple.com/us/app/orlando-magic-mobile/id731742786 Google Play Link: https://play.google.com/store/apps/details?id=com.yinzcam.nba.magic More Info: http://www.nba.com/magic/app We'll also be adding new features throughout the season. For example, within the week we will have free audio league pass set up on it for anyone who lives within a 75 mile radius of Amway Center (NBA league rules). Hope you enjoy.

Early Highlights: Jameer Nelson's 3000th field goal: http://www.nba.com/magic/video/2014/01/22/24MF7OLmp4-3118783/ Tobias Two-Handed Slam: http://www.nba.com/magic/video/2014/01/22/tobiasharri2smov-3118738/ Oladipo's Spin Cycle: http://www.nba.com/magic/video/2014/01/22/oladipospinmov-3118763/ NBA TV's First-Half Highlights: http://www.nba.com/magic/video/games/magic/2014/01/22/0021300623-atl-orl-1h.nba/

Jameer Nelson's first field goal of the game was the 3,000th made of his career.

Good to know. I think it's more on the IPB side than the app, but I'll look into it. Thanks, I appreciate it! Welcome back! Glad the app brought your return.

Haha, I thought of you when pushing for that feature. :happypuppy:

Victor Oladipo's rejection of Damian Lillard was one of the best blocks, I've seen in a while: http://www.nba.com/magic/video/2014/01/09/010814blazersplay3m4v-3100702

Glad to see that these are back. I've always enjoyed them.

No Arron Afflalo tonight. He's out with a foot injury. Nikola Vucevic (concussion) and Ronnie Price (sinus) are also out.

You can watch Big Baby's epic postgame interview with FOX Sports Florida's Dante Marchitelli here: http://www.nba.com/magic/video/2013/12/11/postglendavis121113m4v-3073554/

Just as a heads up to everyone here, Orlando Magic single game tickets will go on sale on Oct. 4. Presales will begin a few days earlier for a number of fans, including those following on social media and subscribed to True Blue Connection (email list). If there's enough interest, I can have a presale code provided for the boards as well. Let me know.

The presale codes have been posted on the Orlando Magic social media. Here's the presale code for you Facebook followers: And for those of you who do more Tweeting:

You can watch all of Magic Media Day starting shortly here: http://www.nba.com/magic/MagicMediaDay I believe it has a DVR feature so you can rewind as well.

Here's a collection of the best Awesomely Bad Fan Photoshops, we've received over the last few months. I know there are a few people here, who have the creativity to be part of the next one. Either way, enjoy: http://www.nba.com/magic/awesomely-bad-fan-photoshops

Just a heads up that Orlando Magic Dancers Final Auditions are tonight at Amway Center at 6:30 p.m. The event is free and open to the public: http://www.nba.com/magic/news/magic-dancers-hold-final-auditions You can also help pick the squad by voting here: http://www.nba.com/magic/magicdancers If you can't make it out, we'll also live stream the final auditions starting at 6:30 p.m. on this page: http://www.nba.com/magic/magicdancers

By Dan Savage July 28, 2010 ORLANDO – The Orlando Magic now have their championship-caliber foundation locked in place. All that's left is completing the organization's targeted mission of securing an NBA title. With the promotion of Alex Martins to Team President and Otis Smith to President of Basketball Operations, along with the contract extension handed out to Head Coach Stan Van Gundy on Wednesday, the Magic ensured that the leadership of their organization will remain in place through at least the 2012-13 season. It's that level of continuity in the front office that they believe will assist them in brining Orlando its first NBA championship. "I could not sit in front of you and say there is a better threesome to lead the Orlando Magic in where we are going next," said Magic Chief Executive Officer/Vice Chair Bob Vander Weide. "There is a lot of excitement, a Finals two years ago, a Conference Finals last year and a great new building to move into for this community." For Vander Weide, the recent success of the team, the vision of its leadership and the new home court of the Magic all played pivotal roles in making the decision to reward its front office brain trust. "I think one of the things in any business – let alone sports – is consistency on leadership in an organization," Vander Weide added. "We've had a good trend and track record and it's probably only natural to extend and promote from within based on performance and these folks have performed very well." The extension of Van Gundy and promotions of Smith and Martins also continue to make it evident that the Magic are committed to winning a championship at all costs. They currently have the second highest player payroll in the league and have no qualms about delving even further into the luxury tax should an opportunity to improve the squad present itself. They've already opened their wallets this offseason to bring in free agents Quentin Richardson and Chris Duhon and also matched a lucrative offer to J.J. Redick. Orlando's recent decision to promote their General Manager is just another example of their desire to win and faith they have in Smith to build the team in his vision. "It all starts at the top with ownership and they are such a good group of owners to have," Smith explained. "To me good ownership is trust and validation in me to take the organization over the top and to keep it at the top for years to come." In Smith's mind, it was essential that Orlando remain under the guise of Van Gundy to reach that summit. Not only has the Magic's Head Coach led the team to back-to-back 59 win seasons, but he's also the reigning coach of the Eastern Conference All-Star team and has the support of franchise cornerstone and All-NBA center Dwight Howard. "I am fortunate to work for a great organization and I am honored that they have chosen to extend my contract," Van Gundy said. "We will continue to work toward bringing a championship to Orlando and the DeVos family." With contracts in place for the Magic's three wise men, the only remaining goal is to bring home a title. "The only thing we haven't accomplished is to hold that gold trophy," Martins said. "Everybody in our organization wants it more than anything, but I think the three guys up here, plus our head coach, want it more than anything in the world." With that type of attitude from leadership and commitment from ownership behind them, it shouldn't be long before the Larry O'Brien Trophy is in the Magic's grasp.