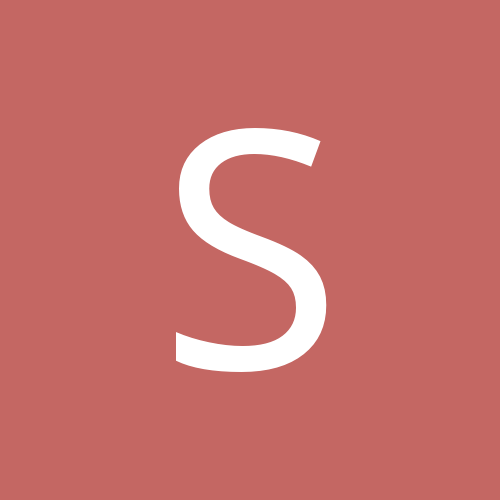 Content Count

22

Joined

Last visited
Community Reputation
1
Neutral
Profile Information
Interests

Orlando Magic Basketball!!!!!
Recent Profile Visitors
The recent visitors block is disabled and is not being shown to other users.
Stops. Rebounds. Quality shots. Let's gooo!

Deandre Hunter isn't really a front court player. He would be a great fit with us. I love Jarrett Culver. I very much doubt we'll have a shot at either one of them. Nasir Little is a no. Coby White is interesting. Can he defend NBA point guards? I can't tell if I like Romeo Langford, but I'd probably take a chance on him at 11-18.

What does this mean for Brogdon this summer?

Deandre Hunter looked really really good today. He's got a classic "better as a pro" vibe to his game. He fits our front office's type with length, athleticism, and defense. Has a smoothness about him. He doesn't really fill a need for us, but would probably be best available if he's on the board when we're picking. Im not a Virginia fan.

I guess it's just a preference thing. I don't dislike White. He may even end up being better, and I wouldn't hate drafting him in the middle of the first, either. I'd prefer him to Briscoe, too. I just see something different with Jerome. He's got that it that makes me a believer. I think he's a winner and a basketball player. Have you seen "High Flying Bird" yet? There's a comparison made in there about a prospect having street ball/one on one talent vs. having organized team talent or something to that effect. I think Jerome will be a great fit as a prospect to back up our hopeful star and contribute with a team mentality from the latter part of that comparison, while also possesing the ability to draw on the former and get his in "pull up in your face" ways as well if need be.

Is there enough wing talent? I could say we have Wes and apply the same logic you're using to not draft a point guard. In my eyes he's certainly more of a long term piece than Briscoe. I wish I could see Briscoe as a long term backup to Fultz, but he's just not that good man. I think Jerome is a significantly better prospect across the board. Plus I can see Jerome possibly playing some wing or being able to guard a 2 in a second point guard role on the court with Fultz. Briscoe is a fine 3rd guy, but he's limited. He can't shoot. I wouldn't be against continuing to invest in him as a 3rd guy. By all accounts it seems like the other guys like him and he gives full effort and can push the ball. But he can't shoot. Even if it's not Jerome, I don't want to invest in him as DJ's down the road replacement. We can do better. Wes Iwundu, though? That's a guy I can get behind continuing to invest as a contributing backup wing.

Yeah I mean I understand your logic, but if things work out well for us and we end this season in the playoffs, we'll be picking in the teens in a weak draft. By all accounts Garland is a better prospect on paper, but let's assume the Garlands of the draft are gone by the time we're on the clock. If we end up keeping the pick, a developmental guy is probably what we'll end up with. If we can trade the pick for something more helpful...that's a different discussion. But if we're keeping it and picking in the middle, Jerome is a potentially multi positional defender who could in theory replace dj in two years and even serve in a small role in packages on the court with Fultz while maintaining some switchability. He's 6'5" and is at least a B at everything. I just like the guy and think he's going to be a great team player and winner with longevity. I certainly wouldn't make a decision on him one way or another because we have Briscoe. Briscoe is not a long term answer to back up Fultz. Why not groom our own DJ replacement if there's one available and we opt to keep our pick in this draft? Again, assuming we're keeping the pick.

I know he's viewed as an unathletic white boy, but I love Ty Jerome. I think he's going to play in the league for a decade and be a great team player/winner for whoever has the balls to draft him. The guy plays his guts out on both ends, has great size for a point, is passionate, has excellent vision, is great with the ball, can shoot, and can play the hell out of some basketball. If we end up picking in the teens I think he'd be a great pick for our team to back up and play beside Fultz.

Wow! I'm having a hard time believing this really happened. Elated!

I wish I could remember the exact stats...but Stan Van Grundy was on LeBetard a couple days ago and said something to the effect of there only being a couple of guys, maybe even only one, in the history of the nba to post season long shooting lines of something like 50/45/80 (I don't remember exactly) and how this year for the first time in league history there are 2 guys on pace to do it. One is Steph, the other.....Malcolm Brogdon. Dude plays hard on both ends and is super efficient with good size. Plays over 30 minutes a night. I'd rather pay him than Rozier. I'd even prefer him to an aging Kemba commanding top dollar and 20+ shots per game with zero regard for efficiency.

Brogdon #1 for me. Lonzo 1a.

quote: Originally posted by AcuWill:Also I find the arguement for not wanting to get a guaranteed contract on the team very weak. If you think someone will be a good player, you have 5 years to develop and play him for under 2 mil a year. That a solid rotational player for 5 years for less than two mil a year. I don't see what the issue is, tbh. This!