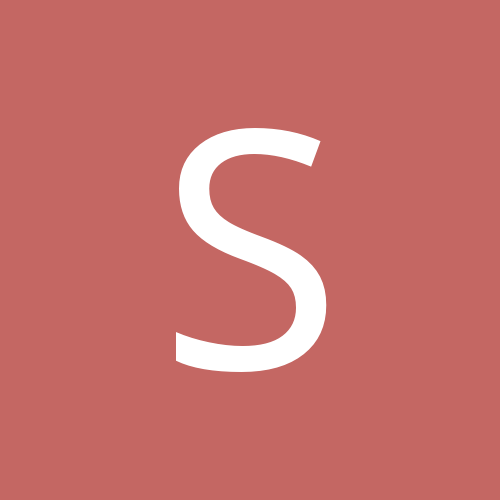 Content Count

35

Joined

Last visited
Community Reputation
6
Neutral
Profile Information
Interests

Orlando Magic Basketball!!!!!
Recent Profile Visitors
The recent visitors block is disabled and is not being shown to other users.
It's true. He'd be a great fit. I'll be happy to have him. I just don't think he's the best player. Mine go: 1. Chet 2. Banchero 3-5 in any order: Sharpe/Murray/Jabari

Does he have freak athleticism? I don't Know how you measure all the other stuff you listed. He may or may not check those boxes in weltham's opinion, but freak athleticism? I don't see that

I think the Rashard comp is fair. The trajectory is different for lots of reasons. There weren't a ton of 6'10" guys shooting 3's as their main weapon when Rashard came in. They were different physically, etc. Sure. But Rashard as we knew him in a magic uniform is pretty close to who Jabari could become. Maybe it's a floor, maybe it's a ceiling, I don't know, but they're both tall shooters who survive on the outside with limited ball handling responsibilities. Make 40% of your 3's in that role for 15 years and yeah he probably will be a hall of farmer. I don't know. I don't hate Jabari. Shooting is so important. But I don't see anything resembling Durant at all except his size and shooting ability. Durant can handle the ball and drive to the basket in any one on one situation or make teams pay who double him with playmaking. Could Jabari become that? I guess it's possible, but Durant was doing it in college already at an all time level. Jabari hasn't shown that yet at all. His game just seems limited and that's fine if he shoots like he's projected. But let's not discredit Chet as a shooter just because Jabari shoots great. Chet can stroke it too. And he brings sooo much more on both ends of the floor, especially in the paint where Jabari hasn't shown anything. I guess I just don't see taking Jabari at 1 when there is a better prospect available who does everything he does and everything he doesn't.

I'm not convinced Jabari is this elite perimeter defender most claim him to be. He might be, but those types of guys are so few and far between, and how many are 6'10" and up? Showing effort out there is a good start, but he seems kind of slow to me. There are quite a few impossible assignments waiting for him almost every night in the NBA on the perimeter if he wants to attempt to survive as an elite perimeter defender at nearly 7 ft. Even if he does prove to be that, nobody ever talks about his defense in the paint. Im not convinced he's an elite defensive prospect. Chet, on the other hand, absolutely is. He's fine if he's forced out onto the perimeter. He has great length and timing as a shot blocker to recover if he gets beat. Most scouting reports point out his intelligence as a team defender and his timing and instincts. He has length and uses it well. Jabari on the other hand isn't in the same league as Chet inside the paint on either end. Chet just does more and he does it better. Chet is a great shooter, too. I don't know why this is so often overlooked when the two are compared. He's going to be a great great shooter in this league, too. If he develops that turn around fadeaway…forgetaboutit.

Nobody here is tired of reading your opinion. Bring the essays brother. I agree with you on Jabari, too. I see a soft jump shooter with good size who doesn't use it to do anything other than be a jump shooter. I want him to be the next Durant for us, but he's not Durant. Durant has always been a killer who demands the ball and scores however he wants, when he wants. That will never be Jabari. The Rashard Lewis comps are more fair for him. He'll be a great complimentary asset for any team because he can hit 3's and guard multiple spots. That's all he does, though. He's a gimmick player. Great qualities to have in todays game, but Chet also does those very same things at an elite level, while also providing elite rim protection and elite finishing at the rim. Chet is just a better prospect.

Guilty. I've moved Chet back to the top of my board, and I've moved Banchero to 2. I've been more and more on Banchero lately. I still can't help but love the idea of Sharpe though. I have him at 3.

Let's go!! Chet or Sharpe for me!

He's still only 24. I don't think it's a safer bet to say he won't come back anywhere near where he was vs saying he'll be better than he ever was. His brain isn't even formed yet. He's still maturing. Maybe the process of the last two years made him stronger physically and mentally as well. Maybe 2 years from now he'll be a 70 game per year player who can 3 and d at 7 foot against 4 (5?) positions at an all star level. What he can do on the court hasn't really ever been an issue, other than getting into foul trouble, which I always thought was a positive sign for a 19-21 year old to be showing that much effort. If he's healthy I don't really see a reason to believe he wouldn't still continue to grow as a basketball player or at the very least be who he was before the injury. The guy has an A+ work ethic from what I understand. I'm holding out hope.

My big board: Tier 1: 1. Sharpe 2. Chet These are the two for me with the most potential to be special. I have them in a tier of their own, and I could make a case for either at 1. For all the worries about Chet's body, I don't see soft when I watch him play. He's slight, but he is not soft. There are a bunch of super skinny bigs in the NBA contributing to teams these days. Chet is more skilled than all of them. He will be a great shooter in the NBA. And he's a massive 2 way difference maker who can cover a lot of floor. He's been playing against top competition amongst his peers for years, and he's been outstanding. I am not worried about him having played against lesser quality opposition at Gonzaga. He's not Durant, but I can see him being something similar body progression wise to Durant. I would love to have him on the Magic. He's going to be a great NBA talent. Superstar wings don't grow on trees. We haven't had one here since T-Mac like 20 years ago, and having a T-Mac type in todays NBA is different. It means you either at least have one other star next to him or you'll be getting one real soon. Those guys attract other superstars that want to win. That's what makes me drool over the potential of Sharpe, not just as a star player, but maybe one day as a star recruiter. If he is that guy, then he is easily the top pick in this draft for a franchise like ours who may never convince a star to sign here in free agency any other way. Tier 2: 3. Murray 3a. Banchero 3b. Smith I like all three. I just don't love any of them as a #1 pick. Nothing feels special about any of the three. Tobias Harris, Julius Randle, Rashard Lewis. Comps for Murray, Banchero, and Smith. Excellent players. Would be happy to have any of them. But not tier 1 on my board. Not if we're picking at 1.

Agree. I like so many other guys more than him at 8 even.

Hoping for Suggs! Thank you CT and others for all the predraft content. Enjoyed reading this thread the past few weeks.

All in on Jalen Green if we miss on Cade. That guy seems like the go-to wing scorer this franchise has never had and has always been in need of. I've been skeptical of guys skipping major college ball to play in a professional development leagues or in Australia or wherever, but only because it's not a route we've seen provide a ton of success up to this point in basketball history. But Green was outstanding against grown semi-pros in the g-league this year. When most fans think of the g-league it's probably looked at as a league filled with guys who aren't good enough for the league instead of as a feeder league to the NBA. I think that's mostly true, but I'd still take my chances with any g league team against the USC's and Gonzaga's of the world. I believe the average age for an NBA g league player is 25, all mostly guys who have had sips of coffee already in the league and/or were standouts in college already for multiple years who hone their craft as basketball players all day every day just like any other professional. Jalen Green is 19 and averaged 18/4/3 while shooting 37% from 3 on nearly 6 attempts per game. That's super impressive as a teenager against grown men who play ball for a living. All in on him if we miss Cade.

Stops. Rebounds. Quality shots. Let's gooo!