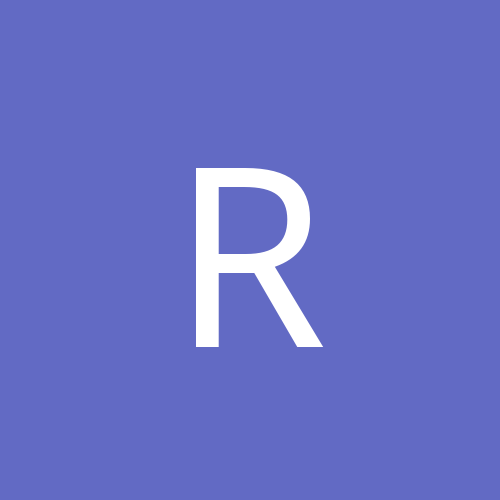 Ryan the Magic Fan
Members
Content count

5,000

Joined

Last visited

Days Won

11
Community Reputation
253
Excellent
About Ryan the Magic Fan
Rank

No capes, no tights, no offense.


Birthday

07/02/1987
Profile Information
Gender
Location

As far away from myself as I can be.
Don't get me excited with a statement like that. Man if only...

Level with me man... do you think there is any way Dwight wears an Orlando jersey next season? Legitimate question and not trolling at all.

And unlike Vuch he can defend and rebound as well. Most of the positives of both the aforementioned players with none of the negatives.

He's still a young 7+ footer who shows potential to at least be a starter on some teams. I would think that holds some value. Heck if the Suns would go for it I would offer that package up immediately and then go look for a veteran defensive big on the cheap for insurance. It would be a win win for both teams. We plug our most upgradeable position and bring in a guy free agents would like to join up with. At the same time the Suns get a really good almost all-star level C and starter level SG for their roster.

I would be all over that. But I severely doubt the Suns would do it.

Has there been any point so far where Jennings has run with the starting offense minus payton of course, and if so how has it done?

Admitting it is the first road to recovery. We agree here. I keep looking at Andre Drummond in the FA list and wishing I could mentally warp his status from restricted to un restricted.

Oh he also has averaged more assists then Evan despite playing with people who dominate the ball far more often, and we could desperately use a playmaking SF.

Evan got the benefit of spending the last 4 years on teams who's primary offensive threats were Wilson Chandler, Ty Lawson, Oladipo and Vuc. While Parsons was playing next to James Harden, Dwight Howard, Dirk Nowitzki and Monta Ellis. That's a big difference in offensive talent surrounding him. And throughout his career he's been a better shooter % (not by much, but he has) wise then Evan from both 2 and 3 point. He's also bigger, rebounds better, averages more blocks and steals and fouls less. When guys like James and Paul George are in the same conference, I would rather have him then Evan. Especially if Evan is asking for northwards of 10 million. Chandler has potential to be an all-star if he became a number two option for a team (like he has been for the past month and a half for Dallas where he is averaging over 17 points a game). Evan may get there too, but Parsons seems much closer.

You want to spoil all my fun don't you... I would be really happy with Parsons if we never managed to land Durant. A future tandem of Parsons and AG would be fun as heck to watch.

There not the only ones. Several of the old greats like Oscar Robertson seem to think that GS and Steph Curry are getting away with things this season because the current NBA doesn't know how to play defense. Typical "it was better in my day" mentality. The Warriors defy all basketball logic, more so then even our 08-09 team or the Nash/Stoudemire Suns because they won a championship with it and are literally dominating the NBA.

The only good thing about this is the knowledge that as long as players keep getting better and more seasoned like we expect, is all these close games we are losing now will be swinging the other way next year

I legit believe on any other team that would have been a foul call

Jennings is that dude right now. Trust in Henny. He knows all.

On another thought... I really would like to have Parsons on this team. Isn't he one of the available free agents next year.